Safe and efficient robot-human interaction has the power to transform assembly lines. Robots are great at moving heavy machinery at high speeds and can conduct monotonous jobs with ease, but they move blindly with no intelligence. If they make contact with a human, it can cause serious injuries or death.
In June, a 20-year-old contracted employee was crushed to death by a robotic machine at Ajin USA, an auto parts manufacturer. The family has recently filed a wrongful death lawsuit against the company. The complaint also names several entities associated with the design, manufacturing, marketing and selling of the robotic machine.
The day the woman was killed, the assembly line stopped; she and three of her coworkers entered a robotic station to clear a sensor fault. The robot then unexpectedly restarted, crushing the woman inside the machine. She was transported to an area hospital where she died from her injuries. Authorities said that the machinery was not shut down, even after the death.
The incident happened just two weeks after U.S. inspectors found two dozen safety violations at the Alabama plant. It was also two weeks before her wedding day. The plant manufactures parts for Hyundai and KIA.
The lawsuit alleges that the defendants failed to properly to protect the user of the machine and failed to utilize energy control procedures to prevent machinery from starting up during maintenance. "Ajin encouraged line employees to get a stalled machine 'back up and running as quickly as possible,'" said the plaintiff's attorney. "Her knowledge as a good employee contributed to her death."
The family is seeking an undisclosed amount. They hope that the lawsuit will not only bring justice, but prevent similar occurrences in the future.
An investigation by, Occupational Safety and Health Administration (OSHA) has led to 23 citations, including exposing workers to crushing and amputation hazards due to improper machine guarding, and failing to utilize energy control procedures to prevent machinery from starting up during maintenance. Collectively, Ajin and the two staffing companies face $2.5 million in penalties.
The main statute protecting the health and safety of workers in the workplace is OSHA. Unfortunately, many companies' shortcut OSHA standards exposing their employees and third party contractors to significant increased risk of harm.
In 2015, Dr. David Michaels, assistant secretary of labor for Occupational Safety and Health, traveled to Korea meet top Hyundai and Kia managers, warning them of "hazardous conditions" at their suppliers. He said that production targets are so high that workers are often required to work six, sometimes seven days a week to meet deadlines. Such cost cutting measures are at the expense of worker safety.
"It is unfortunate that Hyundai and Kia, who set strict specifications on the parts they purchase from their suppliers, appear to be less concerned with the safety of the workers who manufacture those parts," said Michaels. Kia and Hyundai's on-demand production targets are so high that workers at their suppliers are often required to work six and sometimes seven days a week to meet the targets," said Dr. Michaels. "It appears that — to reduce its own costs in meeting these targets — this supplier cut corners on safety, at the expense of workers' lives and limbs."
Preventable incidents like this one are not isolated. It happens across a wide range of industries where employees are working in dangerous situations. We continuously read cases where companies scrimp on safety and fail to adequately protect their workers. There is only one reason – profits over safety! They claim too many regulations will stunt company and job growth.
When will they start seeing that worker safety is not only good for the employees, but for business? Big businesses must spend the time and money to prevent such incidents. History has shown that safer working conditions and preventable accidents is money well spent.
Mark Bello is the CEO and General Counsel of Lawsuit Financial Corporation, a pro-justice lawsuit funding company.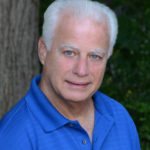 Experienced attorney, lawsuit funding expert, certified civil mediator, and award-winning author of the Zachary Blake Legal Thriller Series. The series features super-trial lawyer Zachary Blake handling "ripped from the headlines" legal and political issues of the day. The series currently consists of Betrayal of Faith, Betrayal of Justice, Betrayal in Blue, Betrayal in Black, and Betrayal High, with a sixth Zachary Blake novel due out later this year. To learn more about these topical social justice legal thrillers. please visit markmbello.com. Mark is a member of the State Bar of Michigan, a sustaining member of the Michigan Association for Justice, and a member of the American Association for Justice.