Two families have filed wrongful death lawsuits against a Massachusetts nursing home claiming the facility is to blame for the residents' deaths in 2015 from injuries suffered after falls. Both residents died of blunt force head trauma.
One victim was an 89-year-old woman with dementia and a history of falls. According to the state report following an investigation of the woman's death, a care plan for fall prevention was in place that included having an alarm on the woman's bed and chair to alert staff when she got up. Yet, a certified nursing assistant said she forgot to turn on the chair alarm after helping the woman into her recliner. The woman was found about an hour later, lying on the floor. Despite an obvious head injury, characterized by complaints of head pain followed by becoming lethargic and unresponsive, staff failed to notify her physician or nurse practitioner, nor did they treat her.
Two days after the fall, the nurse practitioner found the resident "lethargic and leaning to her right side" with a hematoma (a small, bleeding bruise) above her left eye. The woman was taken to a hospital emergency room where she was diagnosed with a subarachnoid hemorrhage. She was discharged back to the facility, where she died a few days later. The state report did not indicate if she was treated for the head injury at the hospital.
The following month, a wheelchair-bound man who had dementia and psychosis fell down a flight of stairs. Reports indicate that the man was not wearing the electronic tracking device ordered by his doctor. Days before the fall, a nurse cut off the device because she thought it was too tight on his leg. Yet, for the next two days, staff on every shift documented that the patient was wearing the device and it was functioning properly.
A housekeeper found the man lying on the floor at the bottom of the service stairs. He was transferred to the hospital and diagnosed with a bruised and lacerated kidney. He died four days later.
The lawsuits claim that the Department of Public Health (DPH) cited staff for failing to maintain electronic devices to help prevent both residents from falling. The lawsuits also allege that the nursing home did not staff the facility or train personnel adequately. It is unclear what damages they seek.
If a loved one has suffered a life-changing physical injury or you have lost a loved one because an assisted living facility or nursing home failed to fulfill its care obligations, you may have grounds for a nursing home negligence case – that is, if there is no arbitration clause in the contract.
A binding arbitration agreement bars an injured nursing home patient and their family from filing a personal injury or wrongful death case due to nursing home negligence or abuse. Instead, the case is heard by an arbitrator; in most cases, they are chosen and paid by the nursing home and are subject to rules and procedures dictated by the nursing home. For victims and their families, that could mean a denial of justice for their loved ones and less compensation for their loss.
Last year, the Centers for Medicare & Medicaid Services (CMS) proposed a new rule, making it easier for residents and their families to sue. The rule stated that if a nursing home wants to accept Medicare or Medicaid, it will have to stop putting forced arbitration clauses in the agreements. That rule was set to go into effect on Nov. 28, 2016. However, it was halted by a federal court in Mississippi that ruled the agency lacked the authority to impose such a requirement. This resulted in a revision to the prior ruling.
On June 8. 2017, CMS said that an outright ban was not the best balance. The banning of pre-dispute arbitration as a condition of admission was removed, as well as the requirement that a neutral arbitrator be mutually agreed upon by both parties. However, when a binding arbitration agreement is used, it must be explained to the resident and his/her representative in a manner that s/he understands, and the resident must acknowledge that s/he understands the agreement. CMS justified the proposed changes by stating, "we believe that arbitration agreements are, in fact, advantageous to both providers and beneficiaries because they allow for the expeditious resolution of claims without the costs and expense of litigation."
The proposed revised regulation will not take effect until after a comment period, which ends on August 7, 2017.
Every citizen – including the elderly – deserves the right to our justice system as guaranteed by the Constitution. You can help! Calling your local representatives is always a powerful tool in making a difference. Additionally, Lawsuit Financial advises consumers to always be mindful of what you are singing and to protect your rights. Avoid signing any document with an arbitration clause. Ask yourself this – why would the corporation you are about to use not want to stand behind its service or product?
Mark Bello has practiced law for 40 years. He is currently the CEO and General Counsel of Lawsuit Financial Corporation, a pro-justice lawsuit funding company, and the author of the legal thriller "Betrayal of Faith" available on major online book store sites, and "Betrayal of Justice," scheduled for release in late summer, early fall.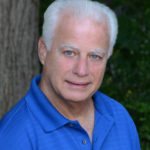 Experienced attorney, lawsuit funding expert, certified civil mediator, and award-winning author of the Zachary Blake Legal Thriller Series. The series features super-trial lawyer Zachary Blake handling "ripped from the headlines" legal and political issues of the day. The series currently consists of Betrayal of Faith, Betrayal of Justice, Betrayal in Blue, Betrayal in Black, and Betrayal High, with a sixth Zachary Blake novel due out later this year. To learn more about these topical social justice legal thrillers. please visit markmbello.com. Mark is a member of the State Bar of Michigan, a sustaining member of the Michigan Association for Justice, and a member of the American Association for Justice.