The law varies from state-to-state on whether a family member can pursue a wrongful death lawsuit in cases where an unborn child is killed as a result of another party's negligence. The issue arises whether the fetus dies because the mother is killed, or the mother survives or is unharmed but the fetus sustains injuries which lead to its death either in utero or at the time of delivery.
Even among states that extend legal protection to an unborn child, the laws are not consistent about when a fetus becomes a "child" for purposes of a wrongful death claim. Some states say rights don't apply until birth while others, such as Georgia, draw the line at the point in pregnancy where the mother is able to feel the fetus moving in her womb.
In Minnesota and Texas, a family has the right to sue for money damages when a "viable", unborn baby is killed in an accident or due to negligence or malpractice. "Viable" is a medical term meaning the fetus has reached that stage of development where it would be capable of living outside of the womb either on its own or with the aid of life support technologies.
Last year, the Utah Supreme Court ruled that an unborn child qualifies as a minor child, allowing wrongful death lawsuits for an unborn child while the Alabama Supreme Court determined that a medical malpractice case could proceed even if a fetus would not have been able to survive outside the womb.
Now, a Nebraska law that extends legal protections to fetuses at any stage of development is being invoked for the first time in a wrongful-death lawsuit filed by the parents of a family killed in a fiery auto accident. The Maryland family was moving cross country when a semi-truck driver failed to stop for traffic back-up on Interstate 80 in western Nebraska. The couple died at the scene along with their two children and an unborn child.
Regardless of the circumstances surrounding the death of an unborn child, the results can be traumatic for a family. Is it unjust to allow recovery for injuries that do not result in death, but to bar recovery for those injuries that result in death of the unborn child? Should justice favor the wrongdoer over an innocent fetus?
Opponents of an unborn child wrongful death action contend that plaintiffs can't prove loss of support and services from a child who was never born? Doesn't that place the wrongdoer in a better position when killing an unborn child than injuring a viable fetus or young child when an unborn child could have the same potential of earning power as courts have inferred in cases involving a young child who died before reaching the age of majority? Just because damages may be easier to prove for permanent injuries to a child it should not justify the denial of a compensation for the wrongful death of an unborn child. How can one say the loss of an unborn child is worth less to a parent than the loss of a two month old?
Mark Bello has thirty-five years experience as a trial lawyer and thirteen years as an underwriter and situational analyst in the lawsuit funding industry. He is the owner and founder of Lawsuit Financial Corporation which helps provide legal finance cash flow solutions and consulting when necessities of life litigation funding is needed by a plaintiff involved in pending, personal injury, litigation. Bello is a Justice Pac member of the American Association for Justice, Sustaining and Justice Pac member of the Michigan Association for Justice, Member of Public Justice and Public Citizen, Business Associate of the Florida, Mississippi, Connecticut, Texas, and Tennessee Associations for Justice, and Consumers Attorneys of California, member of the American Bar Association, the State Bar of Michigan and the Injury Board.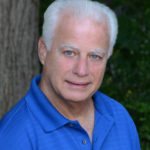 Experienced attorney, lawsuit funding expert, certified civil mediator, and award-winning author of the Zachary Blake Legal Thriller Series. The series features super-trial lawyer Zachary Blake handling "ripped from the headlines" legal and political issues of the day. The series currently consists of Betrayal of Faith, Betrayal of Justice, Betrayal in Blue, Betrayal in Black, and Betrayal High, with a sixth Zachary Blake novel due out later this year. To learn more about these topical social justice legal thrillers. please visit markmbello.com. Mark is a member of the State Bar of Michigan, a sustaining member of the Michigan Association for Justice, and a member of the American Association for Justice.