Ridesharing services have become increasingly popular because of their convenience. While the ridesharing apps are easy for travelers to use, they are also problematic because the driver is required to use his/her phone in order to connect with paying passengers.
Uber drivers receive a loud beeping on their phone indicating a service call. The driver typically has 15 seconds to tap the phone to accept the fare. To do this, the driver needs to look at the phone, see how far away the customer is, and make a decision. If the response does not happen within the 15 seconds, the service call goes to a different driver. Some rideshare companies have even allowed drivers to schedule new rides while they are transporting a passenger. Doesn't this provide a financial incentive to drive distracted? In those split seconds, devastating consequences can occur for drivers, passengers, and pedestrians.
A family that has already settled with Uber in a wrongful death lawsuit has also filed a lawsuit against its rideshare rival Lyft, claiming the company's phone app caused one of its drivers to take his eyes off the road before a wreck that killed a Texas woman and her daughter two years ago.
In October 2015, an Uber driver picked up a mother and father, along with their daughter and her fiancé. The two couples were on their way to a wedding rehearsal dinner for their son/brother. According to the lawsuit, the Uber driver, who also worked for Lyft, was attempting to access his Lyft phone app to schedule a ride with a Lyft customer when he made a left turn and collided with another vehicle. The mother and her daughter were killed in the crash.
The young man getting married was following behind the Uber when the crash occurred. He said the images of that night burn in his mind.
"I watched my mother lifeless, [being given] CPR, and then watching my dad I thought have a heart attack, and then watching my sister being taken away and… there's nothing I could do about it," he said, crying."….to think that it could have been prevented by paying attention to the road and not being distracted by a stupid application on your phone," he said.
The outstanding claim alleges Lyft is responsible because its app allows drivers to access it while driving for other companies. The claim calls for Lyft to modify its ride share app to prevent drivers from accessing it while driving to avoid such tragic crashes from happening to others. The family is seeking more than $1 million in compensation from Lyft.
Are ridesharing companies risking lives for the sake of a competitive advantage? While Lawsuit Financial understands that rideshare drivers need to maintain contact with passengers, the danger comes from the method of communication and the turnaround time to respond to requests for a ride. Not only are drivers visually distracted (looking away from the road), but are also cognitively distracted (thinking and making decisions about things other than driving)." This brings me back to the days of Domino Pizza "30 minute delivery guarantee." Not only did the company build its business by delivering in a timely fashion, but store managers were offered incentives and bonuses for deliveries completed within 30 minutes. The program was dropped after a 1993 lawsuit ended in the multi-million dollar settlement.
Lyft has now modified its app to prevent drivers from pulling up another ride share application while driving for Lyft. Just like with Domino's, had safeguards been in place, this deadly crash could have been prevented.
Mark Bello is the CEO and General Counsel of Lawsuit Financial Corporation, a pro-justice lawsuit funding company.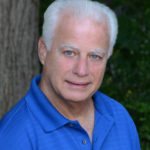 Experienced attorney, lawsuit funding expert, certified civil mediator, and award-winning author of the Zachary Blake Legal Thriller Series. The series features super-trial lawyer Zachary Blake handling "ripped from the headlines" legal and political issues of the day. The series currently consists of Betrayal of Faith, Betrayal of Justice, Betrayal in Blue, Betrayal in Black, and Betrayal High, with a sixth Zachary Blake novel due out later this year. To learn more about these topical social justice legal thrillers. please visit markmbello.com. Mark is a member of the State Bar of Michigan, a sustaining member of the Michigan Association for Justice, and a member of the American Association for Justice.