Recently, the Republican-led Senate tried to pass what Senate leaders called a COVID-19 relief bill. Most of those who pushed the bill forward knew it wouldn't pass and why. Still, they gleefully took the opportunity to blame Democrats.
Senate Majority Leader Mitch McConnell accused Dems of obstructionism and not wishing to deliver a victory to President Trump's re-election. He called the bill "an important economic lifeline." Democrats called the bill a "purely partisan and paltry effort."  Republican Senator Martha McSally of Arizona said that the vote demonstrates why people are frustrated with Washington. One side must be lying, right? So . . . who's telling the truth?
The first thing you need to know is that McSally is in trouble. She is considered the most vulnerable GOP senator and faces an uphill battle for re-election in November. Immediately after the vote, she touted her attempt to keep kids safe, save jobs, and help Arizona small business. "The coronavirus knows no party lines," she said. She invited Congress to "come together in a bipartisan way." These are great sound bites, but here's the rub:
The rejected bill was drafted, in part, by the U.S. Chamber of Commerce. It attempted to provide corporations liability immunity even if they negligently or deliberately exposed workers or others to COVID-19. In other words, contrary to McSally's "kids safe-save jobs" declaration, this was exactly the opposite. Senator Chuck Schumer called the liability protection a "poison pill," and he was correct.
The bill would have:
moved all COVID-19 exposure, injury, or death claims to federal court;
heightened the gross negligence standard so that plaintiffs must prove that a business acted with conscious disregard;
raised evidentiary burdens for plaintiffs, including proving their cases by "clear and convincing" evidence;
preempted all state tort law except for those that are less protective of individuals;
suspended federal employment and disability rights statutes such as the ADA, the Civil Rights Act, and the Fair Labor Standards Act for five years;
eliminated joint and several liability in most COVID-19 cases;
eliminated or severely limited non-economic damages in many health-related claims including nursing home claims . . .
. . . in other words, a poison pill, indeed!
Apparently, Republicans (Senator Rand Paul was the only Republican who voted "no") do not consider almost 200,000 dead Americans a crisis that should prioritize health and safety. Nor does it bother Republicans that the bill cut needed unemployment benefits in half, from $600 to $300. Republicans, Leader McConnell, and the U.S. Chamber instead used America's suffering as an opportunity to give corporate immunity protections to businesses that expose their workers and customers to COVID-19.
Here's a question for you: With millions of people getting sick, hundreds of thousands dying, millions more unemployed, and small businesses facing financial ruin, does it make sense for Senate Republicans to prioritize eliminating worker and consumer rights rather than advancing health, safety, and economic relief to citizens?
This is yet another example of corporate welfare, tort-reform, which does what? If you recall the many previous articles I have written on the subject, you know the answer:
It makes all of us less safe!
"This radical proposal will increase infection rates and prolong the pandemic because corporations will know they can cut corners and face no accountability for putting our health and safety at risk. Congress ought to pass a bill with enforceable, science-based standards (emphasis added) and send it to the President as soon as possible — it's a matter of life and death." ~The American Association for Justice.
Amen.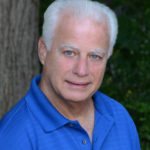 Experienced attorney, lawsuit funding expert, certified civil mediator, and award-winning author of the Zachary Blake Legal Thriller Series. The series features super-trial lawyer Zachary Blake handling "ripped from the headlines" legal and political issues of the day. The series currently consists of Betrayal of Faith, Betrayal of Justice, Betrayal in Blue, Betrayal in Black, and Betrayal High, with a sixth Zachary Blake novel due out later this year. To learn more about these topical social justice legal thrillers. please visit markmbello.com. Mark is a member of the State Bar of Michigan, a sustaining member of the Michigan Association for Justice, and a member of the American Association for Justice.