"But there is one way in this country in which all men are created equal . . . Our courts have their faults as does any human institution, but in this country our courts are the great levelers, and in our courts all men are created equal" ― Harper Lee, To Kill a Mockingbird
Set in the Deep South during the 1930s, To Kill a Mockingbird is a searing portrayal of race, bigotry, and prejudice in America.
Two characters are symbolic of the mockingbird – Tom Robinson, a black man wrongfully accused of raping a white girl and Boo Radley, a mentally disturbed recluse. Both are judged in a backdrop of bigotry, prejudice, and hearsay. Still, both are innocent.
As readers, were we surprised when Tom is found guilty? We want to believe in the justice system, that people will do the right thing, and that protagonists can win. However, when Tom is found guilty, it is less of a shock and more of a disappointment.
By bringing these issues to light, Harper Lee played a significant role in shaping the 20th Century narrative of racism in America. Yet, despite modest superficial gains, racism, bigotry, and other forms of discrimination are still relevant in our society.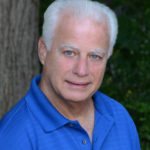 Experienced attorney, lawsuit funding expert, certified civil mediator, and award-winning author of the Zachary Blake Legal Thriller Series. The series features super-trial lawyer Zachary Blake handling "ripped from the headlines" legal and political issues of the day. The series currently consists of Betrayal of Faith, Betrayal of Justice, Betrayal in Blue, Betrayal in Black, and Betrayal High, with a sixth Zachary Blake novel due out later this year. To learn more about these topical social justice legal thrillers. please visit markmbello.com. Mark is a member of the State Bar of Michigan, a sustaining member of the Michigan Association for Justice, and a member of the American Association for Justice.