We are living in unprecedented times. From a novel coronavirus pandemic to a global movement for racial and social justice, 2020 already calls for unprecedented actions. Make no mistake, however, these events were not the beginning of a vast political divide in this country. Political polarization has wreaked havoc on the U.S. since before the 2016 election.
Since Donald Trump assumed office, we have witnessed the deadly 'unite the right' rally in Charlottesville, mass deportations, thousands of immigrant children separated from their parents and locked in cages, several mass shootings, and the Jeffrey Epstein scandal. Last, but certainly not least, we have all seen the horrible live videos of senseless killings of African Americans by law enforcement officers, which sparked social justice protests nationwide.
Despite it all, Trump refuses to take ownership of any of these events. He's never responded with empathy; there have been no presidential calls for unity or healing. When he does "speak", often on Twitter, he lashes out at the media, Democrats, or the victims. His callous and insensitive behavior has further divided our country. His voice tends to make things worse, not better, a terrible consequence of his presidency.
In mid-2016, when most of the country still believed that "President Hillary Clinton" was a foregone conclusion, I began to wonder what it would be like if Donald Trump became our 45th President—especially for Muslim Americans. Trump, you may recall, was calling for a "Muslim Ban." As a member of a minority religion myself, I began to consider what a religious ban of any kind would look like in the land of the free. I began to write a fictional account of those considerations. The result was Betrayal of Justice, the second novel in my Zachary Blake Legal Thriller series.
Betrayal of Justice is a topical, controversial, and (unfortunately) prophetic novel set in Washington, D.C. and Dearborn, Michigan. The novel opens with a newly-elected president delivering his inaugural speech, in which he promises to "make America pure again." The speech inspires a white supremacist to firebomb a Dearborn mosque, and a young Muslim-American woman, distrustful of the police, conducts her own 'private' investigation. In a twist of fate, the bomber is murdered, and the woman stands accused. The president is made aware of these circumstances and decides to make the woman the poster child of his new immigration policy: He orders the deportation of her naturalized parents. The young woman and her parents turn to attorney Zachary Blake to obtain vindication and justice before time runs out.
When I wrote Betrayal of Justice in October 2016, I was concerned my "fictional America" might predict future events in "real America." I am deeply saddened by how prophetic the novel actually was. Events that played out in our country in real-time should cause readers and citizens to question whether either "America" is truly a place where "liberty and justice for all" is sacrosanct.
The tone of our rhetoric and the sting of our government's policies directed at minority citizens must change. Our response to Covid-19 must be based on sound scientific evidence, not irrational seat-of-the-pants decision-making. Illness and death must be taken seriously; too many in this country view death as a statistic. How many have died from the virus? How many from social injustice? These are real people, not statistics. Citizens and politicians who call themselves "pro-life" over the abortion issue, care little about the loss of minority lives who actually inhabited our country.
These are serious issues that require serious problem-solvers, Democratic or Republican, and not a selfish, narcissistic, reality TV personality. This election is, indeed, shaping up to be a battle for "The Soul of Our Nation." While I am unsure about the future of our nation, history teaches us that even in our darkest moments, we have demonstrated the ability to change, call a halt to our offensive behavior, rise to a higher standard, and build a better tomorrow. My faith inspires me to hope and pray for change.
The 2020 election is the most critical of modern times. If things are to improve, all of us must realize the power of the people. All registered voters must mail-in ballots as early as possible. If you can't vote by mail, get to the polls in November, one way or another. Vote like your life depends on it because if we do not get control of this virus, it probably does.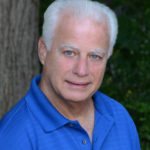 Experienced attorney, lawsuit funding expert, certified civil mediator, and award-winning author of the Zachary Blake Legal Thriller Series. The series features super-trial lawyer Zachary Blake handling "ripped from the headlines" legal and political issues of the day. The series currently consists of Betrayal of Faith, Betrayal of Justice, Betrayal in Blue, Betrayal in Black, and Betrayal High, with a sixth Zachary Blake novel due out later this year. To learn more about these topical social justice legal thrillers. please visit markmbello.com. Mark is a member of the State Bar of Michigan, a sustaining member of the Michigan Association for Justice, and a member of the American Association for Justice.