I have voted in every election since I was 18. I follow politics closely; I've always voted and contributed to causes I believe in. I've made a career of helping people less fortunate than myself. These days, I write novels about these people and their political and legal situations. In the fifty years since I cast my first vote, nothing has been so baffling and disheartening as the political climate that currently grips America in 2020. Whether you despise or love our current president (there doesn't seem to be any middle ground), you must concede that America cannot go on like this. Our citizens and politics are deeply divided; we can't talk to each other, as every discussion of issues becomes a declaration of war. In fact, everything I feared in 2016 (and fictitiously wrote about in my 2nd novel, Betrayal of Justice) has come true, and then some. 2020 might be the worst year in modern American history.
Is there anything positive to report? Perhaps 2020 will become a wake-up call for people who sit on the sidelines. More people are engaged in this political year than in any year I can remember. People are registering to vote and voting early and in record numbers, despite a global pandemic. Perhaps America finally understands that their ancestors fought for, even died for, this precious right to vote. It is the one gift of our republic that keeps on giving. It drives our democratic system and shapes our way of life. It is the most powerful way we exercise our freedom.
Whether a citizen is in his or her 20s or 80s, he or she is listening, studying, and learning about the issues, like never before. People register as poll workers and poll watchers. They are asking important questions at debates and town halls all over this country. Several states are blurring the line between red and blue, becoming bright purple. The American citizen has received an eye-opening wake-up call. If you are one of those who didn't vote in the last election, vote in this one. If you are on the fence in this election, pay close attention; listen to what is said, qualify who is saying it, and see whether it is consistent with positions he or she has taken in the past. See if it is consistent with your core beliefs.
In this 2020 election, voting rights are on the ballot. Voter suppression is on the ballot. Health and human welfare are on the ballot. Air and water quality are on the ballot. Wages, taxes, and income inequality are on the ballot. Character is on the ballot. The very soul of our nation is on the ballot.
If you have learned anything from 2016, it is probably that you can't change the direction of a country by sitting on the sidelines. Become a knowledgeable voter and VOTE in 2020. Your country is counting on you.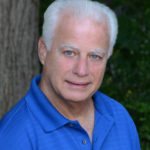 Experienced attorney, lawsuit funding expert, certified civil mediator, and award-winning author of the Zachary Blake Legal Thriller Series. The series features super-trial lawyer Zachary Blake handling "ripped from the headlines" legal and political issues of the day. The series currently consists of Betrayal of Faith, Betrayal of Justice, Betrayal in Blue, Betrayal in Black, and Betrayal High, with a sixth Zachary Blake novel due out later this year. To learn more about these topical social justice legal thrillers. please visit markmbello.com. Mark is a member of the State Bar of Michigan, a sustaining member of the Michigan Association for Justice, and a member of the American Association for Justice.