Automobile safety is once again a hot-button issue. December 4, Honda issued its latest recall over faulty airbags that could injure drivers in Honda's largest-ever recall. The latest recall is an expansion of recalls for the same problem in 2008, and again carried out in 2009, as well as in 2010. The recall now covers about 2 million vehicles worldwide.
The automaker determined that 640 recalled driver's airbag parts, which were used for repairs, have been installed in cars. Honda cannot determine the vehicles that received the parts, so it's recalling about 603,000 vehicles to inspect and replace the parts, if necessary.
Now, an auto safety advocacy group, The Center for Auto Safety, wants the National Highway Traffic Safety Administration (NHTSA) to fine Honda "for failing to initiate a timely recall of defective driver airbag inflators that rupture and send shrapnel into the driver."
At least 18 injuries and two deaths have been linked to the faulty airbags, including an 18-year-old Oklahoma high school student who died in May 2009 when metal shards hit her after the airbag deployed in her 2001 Accord.
Knowing that your vehicle has been recalled is vital information, but shouldn't we be able to buy a vehicle free of dangerous defects? Why has a full-vehicle recall taken over 2 years and what certainty do consumers have that the Honda has recalled all affected vehicles? When will the auto manufacturers ensure their vehicles are safe before coming off the assembly line? putting them on the market. If we have new tests that are more stringent and designed to encourage automakers to go beyond the required federal standards, why are vehicles that are supposed to be safer constantly being recalled for dangerous defects? Why does it take a serious injury, death, or lawsuit for auto manufacturers to do what they should have done in the first place – build a safe vehicle?
We cannot count on corporate America to keep us safe, but compensatory and punitive damages can help. Litigation and the civil justice system have served as the most consistent and powerful forces in heightening safety standards. Lawsuits and lawsuit damages are our last defense against dangerous products and those corporate interests who would place profits over safety.
Tort reform seeks to remove your safety net; we must stop being complacent against the onslaught of corporate dollars in political campaigns. We, each and every one of us, must fight for our right to be safe. How much is your life worth? Can you really put a value on it? Is it $250,000? That is what most tort reformers want you to believe. Tort reform permits greedy corporations to cut corners on safety. Limiting damage recoveries through tort reform prevents corporate America from being held accountable for its callous disregard for safety, for its carelessness and/or negligence. It socializes the value of life, your life and the life of your loved ones.
Affected Honda owners will receive a recall notification from Honda later this month. Honda owners can determine if their vehicle is affected by this recall at www.recalls.honda.com or call 800-999-1009 and select option 4; Acura owners can go to www.recalls.acura.com or call 800-382-2238 and select option 4. To find a list of all vehicle recalls, visit www.nhtsa.gov or autorecalls.org. Regardless of whether or not you believe you are driving a safe vehicle, you should frequently visit one of these websites to make sure your auto is not on the list. Your life is valuable, the repairs are free.
Mark Bello has thirty-three years experience as a trial lawyer and twelve years as an underwriter and situational analyst in the lawsuit funding industry. He is the owner and founder of Lawsuit Financial Corporation which helps provide legal finance cash flow solutions and consulting when necessities of life litigation funding is needed by a plaintiff involved in pending, personal injury, litigation. Bello is a Justice Pac member of the American Association for Justice, Sustaining and Justice Pac member of the Michigan Association for Justice, Business Associate of the Florida, Tennessee, and Colorado Associations for Justice, a member of the American Bar Association, the State Bar of Michigan and the Injury Board.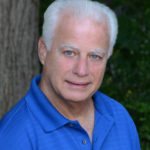 Experienced attorney, lawsuit funding expert, certified civil mediator, and award-winning author of the Zachary Blake Legal Thriller Series. The series features super-trial lawyer Zachary Blake handling "ripped from the headlines" legal and political issues of the day. The series currently consists of Betrayal of Faith, Betrayal of Justice, Betrayal in Blue, Betrayal in Black, and Betrayal High, with a sixth Zachary Blake novel due out later this year. To learn more about these topical social justice legal thrillers. please visit markmbello.com. Mark is a member of the State Bar of Michigan, a sustaining member of the Michigan Association for Justice, and a member of the American Association for Justice.