Advances in technology have made our ability to stay connected easier than ever before, but, these same advances have also resulted in dangerous consequences on our roadways. While teens are reported as the largest age group to be distracted while behind the wheel, nearly everyone is guilty of some form of distracted driving. What is hard to understand is that while many understand these dangers, they continue to engage in such activities.
A New Jersey police officer was enforcing the state's ban on distracted driving when he was broadsided by a Subaru that failed to stop at a stop sign and slammed into the side of his vehicle. 'U Drive, U Text, U Pay' campaign flyers were strewn about his vehicle afterward. According to reports, the 80-year-old Subaru driver had his cell phone in his hand at the time of the crash. He and his wife were treated at the hospital for minor injuries. The officer suffered a hand injury. An investigation found the man was using a cellphone to navigate and didn't see the stop sign. He was charged with distracted driving and running a stop sign.
Earlier this month, 13 people were killed while returning from a church retreat after a truck drifted into their lane. It is believed that the 20-year-old truck driver was texting at the time of the crash. A witness reported that after the accident the truck driver said: "I'm sorry, I'm sorry. I was texting." So now, 13 members are dead from a totally avoidable accident.
In 2015, nearly 3,500 people were killed and 391,000 were injured in car crashes caused by a distracted driver, according to the National Highway Traffic Safety Administration. That's over 9 fatalities and 1,071 injuries on the nations' roads every day.
Although a driver can be distracted by many activities while behind the wheel, the most common is cellphone use. Although most states have implemented laws against texting while driving, people continue to do it. In fact, each day approximately 660,000 drivers are using their cell phones while driving.
This behavior must stop, and the time is now!
Distracted driving has become such a rising epidemic in the United States that April has been named National Distracted Driving Awareness Month. The goal is to increase awareness of what happens when drivers don't give their full attention to the road. How will you do your part?
Lawsuit Financial not only actively promotes driver safety and publicly addresses the many driving distractions that exist in our daily lives, but we also support the Casey Feldman Foundation (CFF). We are also proud to be a part of a national distracted driving campaign aimed and making our roads safer. The CFF was born so that something positive could result from a parent's worst nightmare. In additional to its efforts to educate, CFF also provides financial support to individuals, groups, and institutions whose missions are to prevent injuries and death resulting from distracted driving.
You can join the movement, too.
Use this month to spread the word about the dangers of distracted driving.
Have serious conversations with family about the risks of distracted driving.
Make a change in your personal driving habits for the safety of yourself, your family and others on the roadways.
Share the Family Safe Driving Agreement to keep those you care about safe.
Schedule a presentation at a school or workplace.
Speak up when you see others drive distracted.
Remember that although cell phone use is a critical point, it is not the only type of distracted driving than can lead to serious injury or death. All forms of distracted driving should be discussed, including eating, grooming, engaging with passengers, and adjusting in-vehicle systems. You could save a life – possibly your own, or that of your child or other loved one.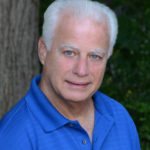 Experienced attorney, lawsuit funding expert, certified civil mediator, and award-winning author of the Zachary Blake Legal Thriller Series. The series features super-trial lawyer Zachary Blake handling "ripped from the headlines" legal and political issues of the day. The series currently consists of Betrayal of Faith, Betrayal of Justice, Betrayal in Blue, Betrayal in Black, and Betrayal High, with a sixth Zachary Blake novel due out later this year. To learn more about these topical social justice legal thrillers. please visit markmbello.com. Mark is a member of the State Bar of Michigan, a sustaining member of the Michigan Association for Justice, and a member of the American Association for Justice.