Suffering a personal injury in an auto accident is bad enough, but when the insurance company denies or refuses to settle a claim, the impact can be devastating. Here is an example of a plaintiff who refused to give in to an insurance company's outright deceitful tactics.
Last year, a jury found that Charter Oak Fire Insurance Co., which is owned by Travelers Indemnity Co., acted with deceit when it hid the details of a $1 million insurance policy from a victim and her attorney.
A Sioux Falls woman suffered serious injuries in a September 2008 auto accident in which she was a passenger. The driver's insurance company only covered $100,000 in liability. The vehicle was a loaner car by Billion Motors, who had an insurance policy of $1 million with Charter Oak for under-insured motorists (UIM). However, a claims representative told the injured passenger and her attorney that she was not covered by the policy. After requesting a copy of the complete policy, the victim's attorney received a copy that did not include the UIM coverage. The claims agent intentionally did not send pages of the policy that showed the victim was covered.
The deception was discovered nearly three years after the accident. Once the woman filed a lawsuit against the insurance company, Traveler's paid the claim ($900,000 in UIM coverage which is the $1 million limit minus $100,000 from the driver's insurance company, plus $5,000 in medical payments coverage). However, by that time the woman had experienced serious physical and financial hardship associated with not having the coverage to pay for her losses. She continued with the lawsuit alleging breach of contract and deceit, and sought attorney fees and punitive damages.
A federal jury found the insurer acted with deceit and breach of contract, and awarded the woman $750,000 in compensatory damages, $200,000 in interest, and an additional $2.75 million in punitive damages.
However, the insurance giant appealed arguing that it cannot be liable for breach of contract due to the three year delay of the lawsuit and that there was insufficient evidence of deceit because it paid the full UIM benefits within weeks after the woman proved she was entitled to such payment. The insurer further argued that previous cases of insurance deceit could not be used as precedent because they only proved 'bad faith.' The District Court of Appeals decided against the defendant that they had in fact acted deceitfully and that such practices caused the delay, increasing the victim's personal and financial suffering. It was because of this deceit that the Court also denied the insurer's appeal that $2.75 million in punitive damages is excessive, though they did nullify the jury's $500,000 award for mental and emotional harm.
Citizens should be aware that a lawsuit (or the threat thereof) is the device that holds these corporate wrongdoers accountable; lawsuits are what force corporations to honor promises to consumers, adopt safety standards, and prevent future harm.
An insurance company has the duty to perform its contractual obligations in good faith. If an insurance company misrepresents the facts of the policy or fails to fulfill its contractual obligations, they may be acting in 'bad faith' or purposely being deceitful.
Insurance companies engage in these deny, delay, and defend tactics because they have money and power and the system is typically too slow to meet a plaintiff's needs.  Look at this case; it took eight years to finally resolve and for plaintiff to be compensated.  What does an injured/disabled person do for money during this time?  On top of the victim's regular bills going unpaid, medical expenses necessitated by the accident also begin to accumulate.  This causes even more financial distress and an eagerness to resolve the case out of desperation.  Until the justice system (not the lawyers, they do a great job; I'm talking about the court and docket system itself) does a better job of resolving cases at a more rapid pace, insurance companies will continue to delay settlements unless settling is to their own economic advantage.
Cases like this remind us all of the role trial lawyers play in protecting the public and exposing corporate wrongdoing. If you believe that your claim has been unfairly denied or that the insurance company has acted unreasonably, do not simply let it go. Stand up to the insurance companies, and stand up for your rights; do some research and find yourself a tough lawyer willing to fight for you. Your actions may not benefit not only you, but others who have been wronged by the powerful insurance companies. If we don't ultimately hold companies accountable in situations like this one, they will continue to take advantage of injured citizens, even their own policy holders.
Mark Bello has practiced law for 40 years. He is currently the CEO and General Counsel of Lawsuit Financial Corporation, a pro-justice lawsuit funding company, and the author of the two legal thriller novels, Betrayal of Faith and Betrayal of Justice  (books available on major online book store sites).
Source: http://law.justia.com/cases/federal/appellate-courts/ca8/16-4210/16-4210-2017-08-15.html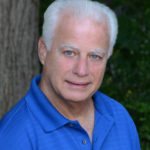 Experienced attorney, lawsuit funding expert, certified civil mediator, and award-winning author of the Zachary Blake Legal Thriller Series. The series features super-trial lawyer Zachary Blake handling "ripped from the headlines" legal and political issues of the day. The series currently consists of Betrayal of Faith, Betrayal of Justice, Betrayal in Blue, Betrayal in Black, and Betrayal High, with a sixth Zachary Blake novel due out later this year. To learn more about these topical social justice legal thrillers. please visit markmbello.com. Mark is a member of the State Bar of Michigan, a sustaining member of the Michigan Association for Justice, and a member of the American Association for Justice.