A family of four was returning home from an out-of-state wedding, when a "freak" accident took the life of one. A pothole is the blame for the recent death of a wife, and mother of two young children. As the family was travelling in their truck on an Alabama interstate on March 15, 2010, a woman was traveling in her 1995 Toyota Camry in the opposite direction. When the driver of the Camry hit a pothole, a chunk of concrete from the pothole flipped up and flew through the windshield of the truck. It exploded the glass directly in front of the mother, hitting her in the head before sailed between her two young children and flying out the rear window. No one knows exactly the size of the concrete as it has never been found. The woman was transported to the hospital where she died the next day. Now a husband and father of two pre-school aged children is trying to juggle work and family life without his wife. He blames the state for her death.
The pothole had previously been repaired, but was deteriorating again. Broken and jagged pieces of concrete covered nearly half the lane. The pothole was not the only problem in the area; a large stretch of interstate where the accident occurred was covered with ruts and crumbling concrete. This stretch of interstate is traveled daily by more than 30,000 vehicles. It is so torn up that drivers turn up the radio to drown out the roar of the road. In fact, the driver of the Camry was changing lanes to avoid some of the ruts when her back tire hit the pothole.
Although this may be considered just one of those "freak" accidents, when vehicles are going 70 mph on deteriorating roads, it can and does increase the risk of a serious auto accidents or death. This was not a case of speeding, drunk driving, texting while driving, or talking on a cell phone; there did not appear to be any distractions. This accident could have been prevented had the roads been properly maintained.
The Washington-based transportation safety advocacy group, TRIP estimates the United States could save 145 lives over a decade for every $100 million spent on a variety of road safety improvements and maintenance. Is this cost to high compared to the price of losing a loved one? The Alabama Department of Transportation said the roads are constantly under repair and the pothole clearly needed repair. It was repaired within a couple of weeks of the accident, but the reduced speed limit that was enforced after that tragic day remains. The state is has been resurfacing this Interstate, but nine months later crews are still several miles away from reaching the spot that took the life of a young mother.
Those responsible for maintenance of our country's roads would like us to believe that this was a 'freak' accident, that it was 'unpredictable'. Certainly, it could have happened to anyone, anywhere. Every state suffers from poor road conditions to so degree. Does it make poor maintenance acceptable? Are accidents like this one truly 'unpredictable'?. Lawsuit Financial feels that this tragedy should serve as a wake-up call to all DOTs that the conditions of our roadways need to be maintained for the safety of all. This young father has sought legal counsel. He believes the state of Alabama violated public safety and it ultimately took this wife and mother. He has been juggling a works schedule and child care for his children, hospital bills, funeral expenses, and auto repairs.
While no amount of money will return this woman to her family, a settlement can help the family with funeral expenses, loss of companionship, loss of wages, added expenses of child care, and pain and suffering.
Tragedies like this one will often cause surviving family members to struggle, financially, to pay the bills associated with the death of a loved one. A wrongful death lawsuit can take months, even year, to resolve. So, what can this man do about his mounting bills? With a solid lawsuit as collateral, he can apply for a lawsuit cash advance from a reputable legal finance company. Lawsuit funding provides the financial resources necessary to allow the plaintiff to wait out the long, legal process and receive appropriate and just compensation. It may be worth it for this man to talk to his attorney and explore the litigation funding option, to help him during this difficult time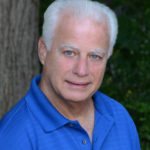 Experienced attorney, lawsuit funding expert, certified civil mediator, and award-winning author of the Zachary Blake Legal Thriller Series. The series features super-trial lawyer Zachary Blake handling "ripped from the headlines" legal and political issues of the day. The series currently consists of Betrayal of Faith, Betrayal of Justice, Betrayal in Blue, Betrayal in Black, and Betrayal High, with a sixth Zachary Blake novel due out later this year. To learn more about these topical social justice legal thrillers. please visit markmbello.com. Mark is a member of the State Bar of Michigan, a sustaining member of the Michigan Association for Justice, and a member of the American Association for Justice.