Auto accidents represent the majority of personal injury claims in the United States. Most automobile accidents are caused by negligent driving and driving under the influence (DUI) of alcohol or drugs. The legal blood alcohol level is currently .08, but when it comes to drugs, there is not comparable metric for impairment. Since no breathalyzer test can be performed, an officer must determine if there are any outward signs of drug impairment, such as physical appearance, erratic driving, or incriminating conduct. Once a driver is suspected of drugged driving, a blood or urine test can be administered in order to gain proof of driving under the influence.
Drugs are not as acknowledged as drinking and driving or even texting and driving, but the NHTSA recently released a report that mixing drugs and driving is a serious concern and is one of the top causes of auto accidents. Some states hope this report can help build a case for blood draws since that would reveal the amount of drugs in a person's system.
There are proven facts that drugs affect the brain, and can alter one's perception, cognition, attention, balance, coordination, reaction time all necessary qualities required for safe driving. One common misconception is that drugged driving is limited only to illegal drugs. In reality, legally prescribed drugs can also alter perceptions, induce drowsiness or sleepiness, and produce other negative side effects that are detrimental to safe driving. To complicate matters, mixing several different drugs or drugs and alcohol at the same time increases the likelihood of an auto accident.
The FDA warns that it is necessary to check individual medications as well as combinations. Below is a list of common types of drugs that can have hazardous side effects:
Prescription drugs for anxiety
Some antidepressants
Products containing codeine
Some cold remedies and allergy products
Tranquilizers
Sleeping pills
Pain relievers
Diet pills, "stay awake" pills, and other medications with stimulants (caffeine, ephedrine, and pseudoephedrine)
Automobile accidents and deaths caused by drunk and drugged drivers are preventable accidents. It is important that car accidents caused by drugged driving — due to not only illegal substances but prescription and non-prescription over-the-counter medications — are stopped and that the dangers of this kind of DUI are taken seriously. We can only hope that increased awareness of the consequences of DUIs will lead to fewer car accidents, making the roads a safer place for everyone. It makes sense to have this issue of more public concern especially at the holidays.
Mark Bello has thirty-three years experience as a trial lawyer and twelve years as an underwriter and situational analyst in the lawsuit funding industry. He is the owner and founder of Lawsuit Financial Corporation which helps provide legal finance cash flow solutions and consulting when necessities of life litigation funding is needed by plaintiffs involved in pending, personal injury litigation. Bello is a Justice Pac member of the American Association for Justice, Sustaining and Justice Pac member of the Michigan Association for Justice, Business Associate of the Florida, Tennessee, and Colorado Associations for Justice, a member of the American Bar Association as well as their ABA Advisory Committee, the State Bar of Michigan and the Injury Board.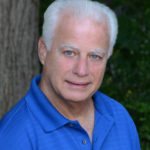 Experienced attorney, lawsuit funding expert, certified civil mediator, and award-winning author of the Zachary Blake Legal Thriller Series. The series features super-trial lawyer Zachary Blake handling "ripped from the headlines" legal and political issues of the day. The series currently consists of Betrayal of Faith, Betrayal of Justice, Betrayal in Blue, Betrayal in Black, and Betrayal High, with a sixth Zachary Blake novel due out later this year. To learn more about these topical social justice legal thrillers. please visit markmbello.com. Mark is a member of the State Bar of Michigan, a sustaining member of the Michigan Association for Justice, and a member of the American Association for Justice.