Most people are familiar with the concept behind a personal injury case – a person injured due to the negligence or recklessness of another party can seek compensation through the court. Every case is different and depends on the facts, but the same crash can effect different people in different ways. For example, victims can suffer increased damages due to their vulnerable state or can suffer from aggravated injuries as a result of preexisting conditions. But, many people prone to a particular injury (i.e. broken bones or older people not in perfect health), believe they cannot bring a claim against the responsible person that caused their injury. This is not true.
Under the "eggshell plaintiff doctrine," a defendant may not avoid liability simply because a plaintiff may be more prone to being injured because of a preexisting condition. In other words, a defendant will be held liable for all of damages that resulted from his/her negligent or wrongful act, even if the particular plaintiff's health status (i.e. the person is as fragile as an egg) meant he/she suffered a more serious injury that an average person would incur in a similar occurrence.
Here is an actual case of an "eggshell plaintiff":
On February 16, 2012, a 65-year-old man was rear-ended by another driver. It was a low-impact crash; the man told police he was not injured and refused an ambulance. Four days later, as pain developed and became serious, he went to a chiropractor. That initial appointment led to 30 treatment sessions followed by an MRI on his neck and lower back. The MRI showed degenerative disc herniation. From June through December, the man was under the care of doctors and surgeons. He was told that decompression surgery was out of the question because of a pre-existing heart and diabetic neuropathy condition. Physical therapy, acupuncture, and pain management treatment was recommended.
The plaintiff argued that he was susceptible to being injured because of his preexisting condition. He claimed that this susceptibility along with the physical forces involved in the accident combined to seriously exacerbate a previously dormant condition. He now suffers from ongoing pain and his ability to perform normal activities has been limited as a result. These limitations did not exist before the accident. Before trial, the plaintiff offered to settle for $60,000; the defense countered with $20,000.
A jury of Plaintiff's peers examined the facts of the case, the man's pre-existing condition, the impact of the accident on that condition, and determined his damages for past, present and future pain and suffering, medical expenses and loss of enjoyment of life. In November, the jury awarded him $1,041,697.
While it is not uncommon for the general public to be shocked by such a large jury award, the verdict is not disproportional to the injuries. Although the man had a preexisting condition, it was seriously exacerbated by the accident. There is no cure; he will, most likely, require ongoing medical treatment in the form of physical therapy and pain management. He will not return to the life he had before the crash; he endures pain and suffering every day. If he faces a lifetime of medical care, $1 million may not be enough.
Would $1 million be worth giving up your health, your quality of life? Is it sufficient compensation for the prospect of enduring pain, daily, for the rest of your life?
There is another issue presented by the facts of this case and we would be remiss if it was not mentioned. Be careful what you say at the scene of an accident. In this case, the man said he was not injured; he refused treatment. His statement did not prevent or limit recovery in this case, but it could have had a serious impact on the outcome. "I'm a bit shook up; we'll see how this goes" would have been a better description. Refusing immediate treatment may have been appropriate here, but "if problems develop I'll check with a doctor" would be preferred over "I'm fine and I don't need treatment". This case demonstrates that serious injuries, especially to the soft tissues of the back and neck, often do not manifest themselves immediately after an accident. Sometimes, as in this case, symptoms may not show up for days. If there is a long delay in treatment, it might be more difficult to prove that injuries resulted from the collision. This is especially true in minor-impact accidents. We suggest a post-accident evaluation, sooner than later. Indicate at the scene that you intend to be evaluated by a medical professional to determine whether you have sustained injuries and, if so, the extent of the injuries. Without timely medical treatment, you may find that your ability to recover damages is hampered by denying injuries or waiting to seek medical care.
Mark Bello is the CEO and General Counsel of Lawsuit Financial Corporation, a pro-justice lawsuit funding company.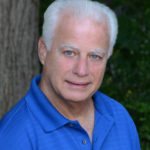 Experienced attorney, lawsuit funding expert, certified civil mediator, and award-winning author of the Zachary Blake Legal Thriller Series. The series features super-trial lawyer Zachary Blake handling "ripped from the headlines" legal and political issues of the day. The series currently consists of Betrayal of Faith, Betrayal of Justice, Betrayal in Blue, Betrayal in Black, and Betrayal High, with a sixth Zachary Blake novel due out later this year. To learn more about these topical social justice legal thrillers. please visit markmbello.com. Mark is a member of the State Bar of Michigan, a sustaining member of the Michigan Association for Justice, and a member of the American Association for Justice.