Auto accidents happen for a number of reasons – distracted driving, speeding, driving under the influence, and following too closely. But, have you ever considered your shoes before getting behind the wheel? Most people don't!
Shoes can play a significant role in safe – or unsafe – driving, yet fat too many drivers are making bad footwear choices. Research has shown that flip-flops, high heels, boots, and slippers are all poor choices; even bare feet.
Flip flops can get caught on the pedals causing over acceleration or a delay in applying the brakes. Flip flops do not have proper ankle support. They can come off too easily and get jammed under a pedal. When flip flops get wet, the slippery soles make it easier for your foot to slip off the pedals.
The heel of your foot needs to be on the floor to achieve the correct pedal action. When elevated, the heel can also interfere with the operation of the pedals, making it difficult to apply the appropriate pressure. High heels can also get stuck under the pedal, in floor mats and carpeting.
Boots tend to be heavy and have a really wide sole. This can affect the pressure on the gas pedal or you could press on both the gas and brake pedals at the same time. Boots are also too restrictive of ankle movement, and knee-length styles can catch against the seat.
Platform wedges are a double whammy because they not only have high heels, but thick soles.
Slippers fall off easily and can become wedged under the pedals.
Whether a law in your state or not, driving barefoot does not provide proper traction and support. Your feet can easily slip off the pedals, causing you to lose control of your vehicle.
With flip flop season just around the corner, Lawsuit Financial wants to take this opportunity to remind drivers what they should wear on their feet.
Soles and heels are key. Ask yourself this question – if you were taking your driving test, what shoes would you wear?
Flat heeled, thin soled shoes with a firm, yet flexible sole are best. This will give you the ability to grip the accelerator and brake pedals.
Avoid wide soles, which could mean pressing two pedals at the same time. The important thing is that you can feel the pedals to gauge how much pressure to apply.
Soles should be thin with enough room to move your ankles properly. You should be able to make your feet feel the pedals. For example, if when stepping on something like a pencil, you can clearly feel where it presses into your foot, the shoes are thin enough to feel the pedals, and will provide more control when you're accelerating, braking, and transitioning from one to the other.
Thin-soled gym or walking shoes generally work fine.
Be extra careful in wet weather. Before driving, make sure to wipe the soles of your shoes dry.
If you must wear heels, flip flops, or other potentially hazardous shoes, take an extra pair of shoes along for the drive and change when you reach your destination. Keeping an extra pair of shoes in the car is also important in wet weather. Your regular shoes — even if they are safe for driving — may become wet on the pavement and may cause your foot to slip on the gas or accelerator. The few extra seconds you will spend changing shoes may prevent an accident.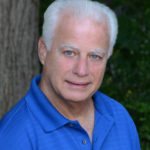 Experienced attorney, lawsuit funding expert, certified civil mediator, and award-winning author of the Zachary Blake Legal Thriller Series. The series features super-trial lawyer Zachary Blake handling "ripped from the headlines" legal and political issues of the day. The series currently consists of Betrayal of Faith, Betrayal of Justice, Betrayal in Blue, Betrayal in Black, and Betrayal High, with a sixth Zachary Blake novel due out later this year. To learn more about these topical social justice legal thrillers. please visit markmbello.com. Mark is a member of the State Bar of Michigan, a sustaining member of the Michigan Association for Justice, and a member of the American Association for Justice.