It can happen in a split second, and the results can be pretty scary, even deadly.
November is the most common month for auto-deer accidents, followed by October and December. In fact, auto-deer accidents are three times more likely to happen in November than February through August combined.
The fall and early winter months are the prime mating season for deer and corn crops that make great cover for deer are scarce. Deer will also begin searching food. For these reasons, deer tend to cross our roadways more often.
What can you do to prevent an accident with a deer?
Watch your speed. Don't drive too fast especially in the dark. More deer-related auto accidents occur at night because the deer are more hidden from the driver's sight, and vehicle headlights can disorient deer causing them to run in front of, or into a moving vehicle
Slow down during dawn and dusk which coincides with morning and evening rush hour traffic. This is peak activity time for deer movement and visibility is reduced lower especially if driving into the sun.
Don't swerve. It can potentially put you at risk for hitting another vehicle or losing control of your own car, even rolling over. Your odds of surviving an accident are better hitting an animal than another vehicle.
Do not honk your horn or flash your headlights at a deer.
Scan the side of the road often looking for deer.
Watch for deer-crossing signs. These signs are posted in areas where accidents and deer activity have been reported. Be mindful that absence of a warning sign does not mean deer inactivity.
Remember, if you are driving and see one deer, chances are that there are more.
Where are deer more prevalent?
Eighty percent of deer accidents happen on two-lane rural roads between dawn and dusk.
Deer prefer certain terrain. The most likely spots are dips, usually associated with waterways.
Deer like the height of the land on top of a rise.
Deer follow corridors, stream beds, and fences lines. Be aware of anything that can hide a deer, including bridges over stream corridors.
Does a deer whistle work?
State Farm says the average cost for vehicle repairs after an accident with a deer is $3,000 – $5,000, and the driver can be without the vehicle for one to two weeks. A deer whistle can be purchased at most auto parts stores for about $6. Mounted to the front of a vehicle, it makes a sound that alerts deer of an approaching car. The sound of the whistle is supposed to attract their attention and cause the deer to freeze along the side of the road. Some say the whistles don't work because they are hard to hear being not much louder than the engine and road noise. If deer don't flee or freeze from the other noises, the whistle would be no different. On the contrary, if it does work, $6 is a great investment.
Whether you install a deer whistle or not, Lawsuit Financial urges all drivers to be especially cautious from the middle of fall until the beginning of winter, the time deer are most likely to venture onto our roadways.
Mark Bello has thirty-five years experience as a trial lawyer and thirteen years as an underwriter and situational analyst in the lawsuit funding industry. He is the owner and founder of Lawsuit Financial Corporation which helps provide legal finance cash flow solutions and consulting when necessities of life litigation funding is needed by a plaintiff involved in pending, personal injury, litigation. Bello is a Justice Pac member of the American Association for Justice, Sustaining and Justice Pac member of the Michigan Association for Justice, Member of Public Justice and Public Citizen, Business Associate of the Florida, Mississippi, Connecticut, Texas, and Tennessee Associations for Justice, and Consumers Attorneys of California, member of the American Bar Association, the State Bar of Michigan and the Injury Board.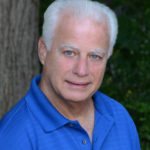 Experienced attorney, lawsuit funding expert, certified civil mediator, and award-winning author of the Zachary Blake Legal Thriller Series. The series features super-trial lawyer Zachary Blake handling "ripped from the headlines" legal and political issues of the day. The series currently consists of Betrayal of Faith, Betrayal of Justice, Betrayal in Blue, Betrayal in Black, and Betrayal High, with a sixth Zachary Blake novel due out later this year. To learn more about these topical social justice legal thrillers. please visit markmbello.com. Mark is a member of the State Bar of Michigan, a sustaining member of the Michigan Association for Justice, and a member of the American Association for Justice.