During the holiday season, auto accidents significantly increase due to more people on the roadways – time off work, cross-country traveling, holiday shopping, and gatherings with friends and family. The most contributing factors to auto accidents during this festive time of year are fatigue, drunk driving, speeding, distractions, and wintry weather conditions.
Here are a few reminders for safe holiday travel whether around town or cross country.
Be mindful of ALL traffic. Drivers should always drive defensively in order to react to sudden changes in traffic conditions.
Do not follow too closely. Leave plenty of room for stopping between you and the vehicle in front of you, especially in inclement weather.
Stay alert and avoid driving while fatigued. If you feel tired, safely pull off the road and rest. It is better to arrive late than not at all.
Avoid drinking and driving. Alcohol is the most common cause of auto accidents during the holidays. Designate a driver who will not drink.
Do not text and drive. Avoid other common driving distractions such as talking on the phone, eating, applying make-up, looking through recent gift purchases, and changing the radio or MP3 player.
Watch your speed. Excessive speed is another common cause of auto accidents. In an attempt to squeeze more activities into their hectic schedule, drivers tend to speed. Don't let it be your last hectic schedule. Plan ahead and allow ample time to safely reach your destination. Avoid being hurried and distracted.
Accidents also increase during inclement weather. Be particularly careful when winter weather is upon us.
Be extra cautious in inclement weather, including rain, fog, snow, and black ice. Weather can make driving hazardous for motorists. If you must drive, be patient and stay focused. Decrease your speed and allow plenty of room to stop. If you feel the roads are too dangerous for driving, stay home.
Always wear your seat belt. Do not start the vehicle until all passengers are safely buckled and use car safety seats for children.
Be patient!
Although with the holidays comes an increased risk of an auto accident, they can be avoided by following these ten tips. What holiday driving tips or suggestions do you have for motorists?
Have a safe and happy holiday season!
Mark Bello has thirty-three years experience as a trial lawyer and twelve years as an underwriter and situational analyst in the lawsuit funding industry. He is the owner and founder of Corporation which helps provide cash flow solutions and consulting when necessities of life funding is needed during litigation. Bello is a Justice Pac member of the American Association for Justice, Sustaining and Justice Pac member of the Michigan Association for Justice, Business Associate of the Florida, Tennessee, and Colorado Associations for Justice, a member of the American Bar Association, the State Bar of Michigan and the Injury Board.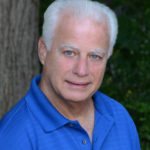 Experienced attorney, lawsuit funding expert, certified civil mediator, and award-winning author of the Zachary Blake Legal Thriller Series. The series features super-trial lawyer Zachary Blake handling "ripped from the headlines" legal and political issues of the day. The series currently consists of Betrayal of Faith, Betrayal of Justice, Betrayal in Blue, Betrayal in Black, and Betrayal High, with a sixth Zachary Blake novel due out later this year. To learn more about these topical social justice legal thrillers. please visit markmbello.com. Mark is a member of the State Bar of Michigan, a sustaining member of the Michigan Association for Justice, and a member of the American Association for Justice.