Motor vehicle accidents are the leading cause of death among teenagers in the U.S., according to the National Highway Traffic Safety Administration, and experts say that ADHD compounds the problem. "Sometimes when I get behind the wheel my mind wanders off," said a 17-year-old teen. He is not alone. Researchers reported driving poses special risks for teens with Attention Deficit Hyperactivity Disorder (ADHD). In fact, teens especially boys, with ADHD are two to four times more likely to have a car accident because they may be impulsive, risk-takers, immature in judgment, and thrill seekers – all characteristics that increase the chance of an automobile accident and serious injury. Canadian researchers from the University of Toronto found that those who had been diagnosed with various forms of ADHD were more than a third likelier to be involved in a car accident than teen boys without ADHD.
The study states that the key element was probably distraction because people with ADHD often struggle to maintain focus and one lapse can have a major impact behind the wheel and a couple seconds of inattention can change a life forever. Findings showed that ADHD teens were more likely to be injured in accidents when they were pedestrians, as well because again, distraction plays a major role if the teen is not paying attention and steps into oncoming traffic. Teen boys are also less likely to wear seatbelts, more likely to speed, and more likely to use alcohol or drugs when driving, which makes them twice as likely to be injured or killed in an automobile accident than teen girls. These conditions tend to be more probably in a teen with ADHD.
Some believe that ADHD should be identified on a driver's license just like other conditions, and that there should be a greater need for awareness and steps that can be taken to prevent accidents. On the other hand, there is no proven case that the fault in any auto accident was the result of a driver suffering from ADHD.
The most important steps teenagers (especially those with ADHD) can take to stay safe behind the wheel include: avoid speeding, don't drink and drive, don't talk on a cell phone or text while driving, wear a seatbelt, keep a safe distance from other cars and for ADHD teens, obey doctor's orders especially those related to medications. Although parents don't need to prevent their teenagers with ADHD from driving, it makes sense to take extra precautions. It should be noted that not everyone with ADHD is a problem driver and it has been proven that medications actually reduce adverse driving conditions.
Mark Bello has thirty-three years experience as a trial lawyer and twelve years as an underwriter and situational analyst in the lawsuit funding industry. He is the owner and founder of Lawsuit Financial Corporation which helps provide legal finance cash flow solutions and consulting when necessities of life litigation funding is needed by a personal injury plaintiff. Bello is a Justice Pac member of the American Association for Justice, Sustaining and Justice Pac member of the Michigan Association for Justice, Business Associate of the Florida, Tennessee, and Colorado Associations for Justice, a member of the American Bar Association, the State Bar of Michigan and the Injury Board.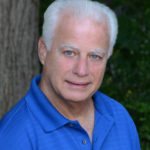 Experienced attorney, lawsuit funding expert, certified civil mediator, and award-winning author of the Zachary Blake Legal Thriller Series. The series features super-trial lawyer Zachary Blake handling "ripped from the headlines" legal and political issues of the day. The series currently consists of Betrayal of Faith, Betrayal of Justice, Betrayal in Blue, Betrayal in Black, and Betrayal High, with a sixth Zachary Blake novel due out later this year. To learn more about these topical social justice legal thrillers. please visit markmbello.com. Mark is a member of the State Bar of Michigan, a sustaining member of the Michigan Association for Justice, and a member of the American Association for Justice.