On March 29th, the driver of a pick-up truck slammed head-on into a church bus, killing 13 senior church members on their way home from a retreat. A witness claims that the truck driver admitted to texting while driving.
New details were outlined in a crash report the following week. It appears that not only was the 20-year-old truck driver texting behind the wheel, but he had also taken prescription pills – two pills of Clonazepam and the generic forms of the prescription drugs Ambien and Lexapro – and was in possession of marijuana at the time of the crash. Two full marijuana cigarettes and five partially smoked joints were found in the pick-up. A state trooper said in a sworn statement he had probable cause to believe the man was intoxicated.
According to an affidavit, the truck driver stated that he had consumed the prescription medications prior to the crash. He also reportedly stated that he was distracted by his cell phone at the time of the crash. He has not yet been charged. Local prosecutors indicated that no charging decision will be made until all evidence has been analyzed and the investigation is complete, which is expected to take several weeks. The negligent driver could face manslaughter charges once his phone records are analyzed.
In the meantime, the first wrongful death lawsuit has been filed by family members of one of the victims. The lawsuit seeks $1 million from the truck driver and his father. The suit claims that the truck driver's father is guilty of negligence for allowing his son to driver his truck knowing about "his son's prescription drug and marijuana use," and that "he was also aware of his propensity to text while driving."
The lawsuit also asks Texas lawmakers to pass the "no-texting-while-driving legislation currently being considered and that the Governor promptly sign the bill once it passes."
Texas is one of only four states without a statewide texting while driving ban. In 2011, a proposed ban passed the House and Senate, but died at former Governor Rick Perry's behest. In 2015, the bill easily passed the House, but did not receive enough votes in the Senate. On March 15, after the fourth attempt by state Rep. Tom Craddick, R-Midland, House Bill 62 passed. It is currently awaiting a vote in the Senate, which needs support of 19 senators.
State Senator Donna Campbell, R-New Braunfels, who was among those who opposed a statewide ban last legislative session saying it was an infringement on Texan's rights, has now thrown her support behind the bill. "My daughter will be driving in a few years," Campbell said. "I want her to know that texting is illegal. Campbell went on to say, "This is not about so much taking away freedom of a person driving within that car, as much as it is protecting all the others on the road."
State Senator Don Huffines, R-Dallas, also said he is now committed to getting this law passed. "I've come to the realization that the state of Texas needs to act to stop the carnage on our roads," said Huffines. The Senator said he was also swayed by the tragic church bus crash. "Was it the catalyst? Yes, it was. We have got to stop this dangerous behavior on our highways," Huffines said.
We hope that 2017 finally will be the session that the Texas Legislature outlaws one form of distracted driving that has injured and killed too many Texans in the years since such legislation was first introduced," said Beaman Floyd, the coalition's executive director.
Will the tragic bus crash be what finally draws enough support for a statewide texting-while-driving ban in Texas? Lawsuit Financial will be watching.
Whether it is a law in your state or not, it is time we all start paying attention and put down the phone when we're behind the wheel. No text, or e-mail, or social media post are important enough to risk injury or death.
Lawsuit Financial actively promotes driver safety and publicly address the many driver distractions and their risks. We also support organizations, such as the Casey Feldman Foundation (CFF) and EndDD.org, which seek to educate drivers about the dangers of distracted driving. One way we are doing so is by pledging to donate $1.00 to EndDD.org for all sales of "Betrayal of Faith" for the months of April and May. Here is not only a chance for you to read a great book, but also help a worthy cause at the same time.
"Betrayal of Faith" was written by Mark Bello, CEO of Lawsuit Financial and Injury Board Member. Mark has been a Michigan attorney for almost 40 years. The novel pays tribute to actual Michigan cases Mr. Bello handled, the brave clients he represented, and the many attorneys and clients who have fought their own "David vs. Goliath" battles with the same or similar institutional defendants.
"Betrayal of Faith" is available in hardcopy, Kindle, and Nook through Amazon, B&N, and iUniverse.com.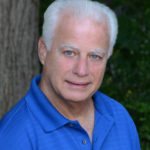 Experienced attorney, lawsuit funding expert, certified civil mediator, and award-winning author of the Zachary Blake Legal Thriller Series. The series features super-trial lawyer Zachary Blake handling "ripped from the headlines" legal and political issues of the day. The series currently consists of Betrayal of Faith, Betrayal of Justice, Betrayal in Blue, Betrayal in Black, and Betrayal High, with a sixth Zachary Blake novel due out later this year. To learn more about these topical social justice legal thrillers. please visit markmbello.com. Mark is a member of the State Bar of Michigan, a sustaining member of the Michigan Association for Justice, and a member of the American Association for Justice.