We all are familiar with the dangers of texting while driving and drinking while driving.  But, what about the third "D" of preventable auto accidents – drowsy driving.
Rachael was trapped in her wrecked car and spent hours waiting for help. Rachael was driving through Iowa in the middle of the night, hoping to surprise a friend when she fell asleep behind the wheel. "Instead of pulling over, I just thought, 'I'm not tired enough to fall asleep.' And two seconds is all it took," she said. Rachael rolled into a ditch, barely able to move, in pain, and bleeding. By the time a trucker found her, Rachael had lost so much blood that her body temperature was down to 88 degrees. She suffered a complete break of her spinal cord near the neck and was paralyzed and barely able to move her arms. Despite her infectious smile, Rachael still fights every day for the little things she once took for granted.
Rachael's story should be a real eye-opener for all of us. Every day, many drivers are on the road, functioning at a fraction of safe mental capacity due to fatigue and sleep deprivation. So what is going on? Simply put, people aren't getting enough sleep, according to Dr. Elizabeth A. Baker, a regional administrator at NHTSA.
Mark Rosekind, the head of the NHTSA, said that the problem of driving while fatigued is not receiving as much attention driving while drunk or distracted. Studies have shown that, like alcohol intoxication, sleepiness slows reaction time, decreases awareness and impairs judgment. Recent research by the NTSB indicates that up to 1.2 million crashes are related to drowsy driving and claim 4,000 to 7,000 lives a year, but researchers admit the information may not be completely accurate.
Drowsiness as a factor in an auto accident is difficult to quantify, resulting in inaccurate reporting. Most of the time, it is not completely clear what caused the accident. Some factors, such as in Rachel's case, are often present – the accident occurs late at night or early in the morning, it involves a single vehicle leaving the roadway, and there are no evidence of skid marks or an attempt to brake. But, a dead driver can't tell police s/he was tired and fell asleep when s/he veered off the road or slammed into another vehicle. Unlike an alcohol-related accident, there are no blood, breath, or other measurable test; there is no "fatigue-alyzer" to measure sleepiness, said Rosekind.
One of the most successful recent development in combating drowsy driving has come in the form of new infrastructure – rumble strips on the side and center lines of roads designed to alert a driver when they are drifting from their lane. Some auto manufacturers have begun to include safety technology that alert drivers who are about to fall asleep. For example, Daimler AG introduced "Attention Assist" in 2013 Mercedes-Benz S and E Class cars. The system observes driver behavior and produces an individual driver profile that is continuously compared with current sensor data. A sensor allows precise monitoring of the steering wheel movements. If the system thinks a driver is about to fall asleep, it sounds an alarm and flashes the warning: "ATTENTION ASSIST: Break!"
While technology may prove to be a solution, it is still not enough. Establishing laws prohibiting drowsy driving remains a challenge. Rosekind believes additional research would show the true extent of the problem and has gone on record saying drowsy driving prevention is one of the NHTSA's top areas of focus this year. While the specifics have yet to be disclosed, plans include:
Educating the public about drowsy driving dangers through more public awareness campaigns.
Gathering more data and information about how common drowsy driving is to better understand the scope of the problem.
Conducting research into some causes associated with driving while fatigued.
Research into legal and technological approaches to reducing drowsy driving to determine what options may be most effective.
At the end of the day, though, the most effective way to combat drowsy driving is to not engage such behavior. Here are some signs that a driver should get off the road immediately and rest, according to the National Sleep Foundation:
Difficulty focusing, frequent blinking or heavy eyelids
Daydreaming; wandering, disconnected thoughts
Trouble remembering the last few miles driven; missing exits or traffic signs
Yawning repeatedly or rubbing your eyes
Trouble keeping your head up
Drifting from your lane, tailgating or hitting a shoulder rumble strip
Feeling restless and irritable
Mark Bello is the CEO and General Counsel of Lawsuit Financial Corporation, a pro-justice lawsuit funding company.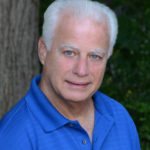 Experienced attorney, lawsuit funding expert, certified civil mediator, and award-winning author of the Zachary Blake Legal Thriller Series. The series features super-trial lawyer Zachary Blake handling "ripped from the headlines" legal and political issues of the day. The series currently consists of Betrayal of Faith, Betrayal of Justice, Betrayal in Blue, Betrayal in Black, and Betrayal High, with a sixth Zachary Blake novel due out later this year. To learn more about these topical social justice legal thrillers. please visit markmbello.com. Mark is a member of the State Bar of Michigan, a sustaining member of the Michigan Association for Justice, and a member of the American Association for Justice.