Until recently, Texas had minimal restrictions on cell phone usage while driving. However, after many failed efforts, Texas has become the 47th state banning texting while driving. Arizona, Missouri and Montana will be the only states without a texting while driving ban.
Supporters have been pushing for a texting while driving ban for 10 years. Texas lawmakers approved a ban in 2011, but it was vetoed by then-Gov. Rick Perry, who called it a "government effort to micromanage the behavior of adults." If not for Perry, one Texas woman says that two of her children would still be alive today.
On December 21, 2015, her family was on their way home from a yearly tradition of looking at Christmas lights when they were hit from behind while sitting still in traffic. The force of impact sent their vehicle 380 feet to the other side of the freeway. The entire backseat was crushed. The woman suffered fractured/cracked ribs, and fractured back. Her husband, and driver, suffered a fractured back and concussion. While one son escaped with bumps and bruises, two other children in the backseat died. The other driver, who was texting and driving, escaped with bumps and bruises. He was charged with vehicular manslaughter in January 2017, more than a year after the fatal crash.
The bill signed by Governor Greg Abbott goes in effect on September 1. A first time offender faces a fine of $99. Repeat offenders face as much as a $200 fine. If an accident caused by texting and driving results in the death or serious bodily injury of another person, the negligent driver can be charged with a Class A misdemeanor punishable by a fine not to exceed $4,000 and confinement in jail for a term not to exceed one year.
While the signing of HB62 is a victory, the bill could have been stronger. The bill poses the following issues:
The state law covers texting only and prohibits the use of hand-held phones to "read, write or send an electronic message" while driving. However, drivers are allowed to use their phone for navigation, music, or to check the traffic report. Drivers are also allowed to talk on the phone while behind the wheel, even if you don't have a hands-free device.
Many cities have stricter laws than what has been passed at the state level. In total, 90 Texas cities have some form of ban. Austin, for example, outlaws the use of a cell phone while driving; no exceptions.
Additionally, Abbott said that when lawmakers meet in special session later this summer, he wants them to pass a state law that will roll back any local ordinances that ban mobile device use beyond texting while driving. "We don't need a patchwork of regulations," across the state, Abbott said.
Texting and driving is dangerous, but so are driver distractions of any kind. And, just because it is risky behavior doesn't mean a law will stop the appeal of picking up the phone. The bottom line is – distracted driving affects all age groups and types of drivers. You've done it, admit it. I've done it, I'm admitting it here. The fact that many have done it or continue to do it, doesn't make it right. More importantly, it doesn't make it safe. Nothing you are talking, thinking, or texting about is more important than a life. Please, put down those phones; it's not that important.
I am a strong advocate of changing a distracted driving culture. My company, Lawsuit Financial not only actively promotes driver safety and publicly addresses the many driving distractions that exist in our daily lives, but we also support the Casey Feldman Foundation (CFF) and EndDD.org. We are also proud to be a part of a national distracted driving campaign aimed and making our roads safer. You can join the movement, too.
Make a change in your personal driving habits for the safety of yourself, your family and others on the roadways.
Speak up when you see others drive distracted.
Spread the word about the dangers of distracted driving
Have serious conversations with family about the risks of distracted driving
And, remember it is never too early to talk to your kids about safety, including driving distractions. To help parents and caregivers with this, and other important topics, I have been actively writing a children's safety series. My first book, Don't Text and Drive, Bring 'Em Back Alive," is free to my readers for a limited time by clicking here.
Also, check out my legal thrillers, Betrayal of Faith and watch for the second book of the series Betrayal of Justice (to be released in August or September).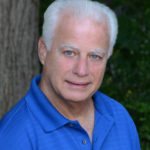 Experienced attorney, lawsuit funding expert, certified civil mediator, and award-winning author of the Zachary Blake Legal Thriller Series. The series features super-trial lawyer Zachary Blake handling "ripped from the headlines" legal and political issues of the day. The series currently consists of Betrayal of Faith, Betrayal of Justice, Betrayal in Blue, Betrayal in Black, and Betrayal High, with a sixth Zachary Blake novel due out later this year. To learn more about these topical social justice legal thrillers. please visit markmbello.com. Mark is a member of the State Bar of Michigan, a sustaining member of the Michigan Association for Justice, and a member of the American Association for Justice.