Victims of an auto accident caused by poor road design have the right to seek compensation from the government entity. Government agencies are potentially liable for auto accidents caused, in whole or in part, by defects in highway design and maintenance although the liability is subject to doctrine of "sovereign immunity" in a particular state. Although sovereign immunity limits the government's liability in some cases, there are exceptions, which vary from state to state, such as the government agency knew of the dangerous conditions and had reasonable time to obtain funding and make repairs/improvements. It is imperative to contact an experienced auto accident attorney as soon as possible; there are statutes of limitations for filing a claim.
Last month, Caltrans was ordered to pay $27.5 million to a former UCLA offensive lineman who lost part of his left leg below the knee in a 2012 motorcycle crash.
The former UCLA offensive lineman was traveling northbound on Pacific Coast Highway (PCH) when his motorcycle was struck by a southbound taxi driver making a left turn. As a result of the crash, the lineman lost part of his left leg below the knee.
A personal injury lawsuit was filed against the taxi driver and Caltrans. In the claim against Caltrans, the plaintiffs' attorney told jurors that southbound drivers on PCH face an incline that makes it impossible to see oncoming traffic until they've already reached the intersection. He also claimed the intersection has a history of crashes and that California Department of Transportation (CDOT) received numerous complaints about visibility at the intersection dating as far back as 2001, yet took no action. He went on to say that the crash would have been preventable if there had been a left turn signal been in place.
The attorney for Caltrans placed the blame on the taxi driver, claiming he made a dangerous sharp turn off PCH onto the side street. The defendant also argued that the plaintiff was not driving defensively, and that his dark clothing made him difficult to see at night. The jury's overall verdict in favor of the plaintiff was $35 million, but the portion that Caltrans must pay was reduced by the jury's finding of shared negligence by the taxi van driver who struck the plaintiff. The Redondo Beach mayor said city engineers will meet with Caltrans officials to get the ball rolling on intersection improvements.
A similar scenario played out last year when a jury awarded $23.7 million to the family of a scientist who was killed when his motorcycle struck a vehicle inching out into traffic at a blind corner in San Pedro. Jurors found the city of Los Angeles 95 percent liable for the man's death. In that case, attorneys noted that the city did not implement planned visibility improvements until after the fatal accident.
Drivers have a right to expect that the government strives to provide safer roadways. Unfortunately, the government is often not up to the task. It's unfortunate that it isn't until lives are catastrophically altered that change happens. Why does it take a serious or fatal accident, followed by a lengthy litigation process, to improve road conditions –especially ones that have been known for years to be dangerous? In the end, what is more cost effective – designing safer roads or paying for driver damages?
Mark Bello is the CEO and General Counsel of Lawsuit Financial Corporation, a pro-justice lawsuit funding company.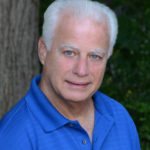 Experienced attorney, lawsuit funding expert, certified civil mediator, and award-winning author of the Zachary Blake Legal Thriller Series. The series features super-trial lawyer Zachary Blake handling "ripped from the headlines" legal and political issues of the day. The series currently consists of Betrayal of Faith, Betrayal of Justice, Betrayal in Blue, Betrayal in Black, and Betrayal High, with a sixth Zachary Blake novel due out later this year. To learn more about these topical social justice legal thrillers. please visit markmbello.com. Mark is a member of the State Bar of Michigan, a sustaining member of the Michigan Association for Justice, and a member of the American Association for Justice.