Two crew members and 29 passengers were aboard the Ride the Duck boat on Table Rock Lake in Branson, Missouri. The boat capsized and sank, taking the lives of one crew member and 16 passengers.
The July 19th incident happened as an approaching thunderstorm brought 5-foot waves and hurricane-force winds. Investigators have not commented on a possible cause of the accident, but cell phone video showed the amphibious boat struggling to make it back to shore as the storm struck.
Among the questions to be examined by investigators are why the boat was out on such choppy water, if the boat operators checked storm warnings, if the passengers were wearing life vests, and why the boat was equipped with a notoriously dangerous canopy.
While concerns over the safety of duck boats are not new, the Missouri incident reignited conversations about the dangers posed by the vehicles.
In a similar 1999 incident, 13 people died on Lake Hamilton in Hot Springs, Arkansas, unable to escape the boat's canopy while underwater. Afterward, the National Transportation Safety Board suggested a list of recommendations to keep passengers safe, including removing the canopies and adding backup buoyancy, so vessels could stay afloat even if they became flooded. The agency also said life jackets should be mandated. One survivor of the Branson tragedy said that while crew members pointed out where the life jackets were, they said there was no need to put them on.
A private inspector in Missouri said that less than a year ago, he warned the duck boat operators about design flaws in the boats' engines and pumps that might fail in inclement weather. He also echoed the canopy concerns of the NTSB.
Nearly 20 years after the NTSB recommendations, why has so little been done to make duck boats safer? Because while the NTSB can make recommendations, it has no regulatory power to enforce them. Regulation is mostly done at the state or local levels. And, while the U.S. Coast Guard sets limited parameters on the vessels, such as requiring them to have a certificate of inspection and authorizing a certified route for them, it doesn't have much involvement beyond that.
More than 40 people have died in duck boat accidents since 1999, but these tragedies have not been limited to the water. Numerous fatalities have occurred on land, as well. In Seattle, five college students were killed when a duck boat collided with a bus. In Boston, a duck boat ran over and killed a 28-year-old woman on a motor scooter, and three people were killed in two separate crashes in Philadelphia. The main cause of the land accidents has been attributed to the duck boats' height which can obscure cars, pedestrians, or bicycles from a driver's view.
So many agencies are making checks and recommendations, but are any of them mandating change? Why does no one have the authority to put safety requirements in place? Are there ways to make duck boats safer or should these vehicles be permanently docked? How many more people are going to be killed before something is done?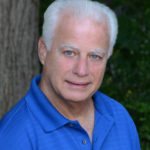 Experienced attorney, lawsuit funding expert, certified civil mediator, and award-winning author of the Zachary Blake Legal Thriller Series. The series features super-trial lawyer Zachary Blake handling "ripped from the headlines" legal and political issues of the day. The series currently consists of Betrayal of Faith, Betrayal of Justice, Betrayal in Blue, Betrayal in Black, and Betrayal High, with a sixth Zachary Blake novel due out later this year. To learn more about these topical social justice legal thrillers. please visit markmbello.com. Mark is a member of the State Bar of Michigan, a sustaining member of the Michigan Association for Justice, and a member of the American Association for Justice.