A man remains in a coma following a motorcycle accident on December 13. Apparently, traffic began to slow and the man could not stop before he rear-ended a vehicle in front of him. The motorcyclist suffered a traumatic head injury. Police said he was wearing a helmet, but it was not one approved by the US Department of Transportation (DOT).
Motorcycles are vulnerable on the road. They provide virtually no protection because they do not have seatbelts; a rider can easily be thrown off in the event of an accident causing serious injuries or death. The good news is that motorcycle helmets can, and do save lives.
The DOT requires that all helmets sold in the United States meet a minimum level of performance to protect the head and brain in the event of an accident. Some motorcyclists violate these State laws by wearing unsafe helmets that do not meet the standards. These helmets are sold as "novelty" items and circumvent the law. Some motorcyclists mistakenly purchase these helmets thinking they offer proper protection while others know they are unsafe and wear them anyway. To know how to distinguish the difference, click here.
Helmet use is not a "cure-all" for motorcycle safety, but in an accident it can protect your brain and your face, and highly probable, your life.
Mark Bello has thirty-three years experience as a trial lawyer and twelve years as an underwriter and situational analyst in the lawsuit funding industry. He is the owner and founder of Corporation which helps provide cash flow solutions and consulting when necessities of life funding is needed during litigation. Bello is a Justice Pac member of the American Association for Justice, Sustaining and Justice Pac member of the Michigan Association for Justice, Business Associate of the Florida, Tennessee, and Colorado Associations for Justice, a member of the American Bar Association, the State Bar of Michigan and the Injury Board.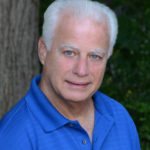 Experienced attorney, lawsuit funding expert, certified civil mediator, and award-winning author of the Zachary Blake Legal Thriller Series. The series features super-trial lawyer Zachary Blake handling "ripped from the headlines" legal and political issues of the day. The series currently consists of Betrayal of Faith, Betrayal of Justice, Betrayal in Blue, Betrayal in Black, and Betrayal High, with a sixth Zachary Blake novel due out later this year. To learn more about these topical social justice legal thrillers. please visit markmbello.com. Mark is a member of the State Bar of Michigan, a sustaining member of the Michigan Association for Justice, and a member of the American Association for Justice.