May kicks off Motorcycle Safety Awareness Month, an initiative supported by the National Highway Traffic Safety Administration (NHTSA). With temperatures on the rise and motorcyclists on the roads, it is a great time to remind all drivers to share the road.
Over two-thirds of vehicle-motorcycle accidents are caused by drivers, not motorcyclists and lead to more serious injuries and deaths. The most noted reason is that drivers tend look for other vehicles and don't notice cyclists until it is too late. Because motorcycles provide virtually no protection – there are no seatbelts, a rider can easily be thrown off in an accident. Here are a few safety tips for cyclists.
Practice defensive riding. Avoid riding in blind spots, use turn signals, and extra caution when passing a vehicle.
Position yourself to be seen. Use lane placement to help you see further and others to see you.
Use protective eyewear and wear protective clothing to serve as a buffer from the impact of an accident.
Use a helmet even if it is not required in your state. Generally speaking, those who wear a helmet suffer far less head injuries and/or are less seriously injured.
But, motorcycle safety is not just for the cyclists; auto drivers need to be vigilant, too. Here are a few safety tips for auto drivers.
Be aware of motorcycles at intersections and when the cyclist may be making a left turn or changing lanes.
Anticipate a motorcyclist's maneuver: Obstructions that you do not notice may be deadly for a motorcyclist.
Don't follow too closely behind a motorcycle; allow plenty of room.
Remember, motorcyclists have the same rights and privileges as other drivers. Increased awareness by everyone will result in increased safety.
Mark Bello has thirty-five years experience as a trial lawyer and thirteen years as an underwriter and situational analyst in the lawsuit funding industry. He is the owner and founder of Lawsuit Financial Corporation which helps provide legal finance cash flow solutions and consulting when necessities of life litigation funding is needed by a plaintiff involved in pending, personal injury, litigation. Bello is a Justice Pac member of the American Association for Justice, Sustaining and Justice Pac member of the Michigan Association for Justice, Member of Public Justice and Public Citizen, Business Associate of the Florida, Mississippi, Connecticut, Texas, and Tennessee Associations for Justice, and Consumers Attorneys of California, member of the American Bar Association, the State Bar of Michigan and the Injury Board.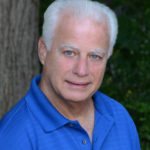 Experienced attorney, lawsuit funding expert, certified civil mediator, and award-winning author of the Zachary Blake Legal Thriller Series. The series features super-trial lawyer Zachary Blake handling "ripped from the headlines" legal and political issues of the day. The series currently consists of Betrayal of Faith, Betrayal of Justice, Betrayal in Blue, Betrayal in Black, and Betrayal High, with a sixth Zachary Blake novel due out later this year. To learn more about these topical social justice legal thrillers. please visit markmbello.com. Mark is a member of the State Bar of Michigan, a sustaining member of the Michigan Association for Justice, and a member of the American Association for Justice.