Opponents of motorcycle helmet laws might want to take a look at a new study suggesting that helmets will not only prevent death and serious injury to the head, but can also prevent cervical spine injuries. According to a study by Johns Hopkins University School of Medicine published in the Journal of the American College of Surgeons, motorcyclists who wore helmets were 22% less likely to suffer a cervical spine injury in an accident than those who did not wear a helmet. Cervical or neck injuries can result in disk or nerve damage and some injuries can lead to paralysis, and in some severe cases even death.
The study helps dispel the hypothesis that helmet weight causes significant torque on the neck during motorcycle crashes which could contribute to spinal injuries. "We are debunking a popular myth that wearing a helmet while riding a motorcycle can be detrimental during a motorcycle crash," study leader Adil H. Haider, MD, MPH, assistant professor of surgery at Johns Hopkins University School of Medicine. "There is no doubt that helmets save lives and reduce head injury. And now we know they are also associated with a decreased risk of cervical spine injury." According to Haider, this new study "is the strongest evidence yet that helmets significantly reduce cervical spine injury."
Today, helmets are mandatory for all riders in only 20 states. Hopefully, these findings will help encourage more riders to wear helmets to increase safety and help reduce traumatic injuries.
Mark Bello has thirty-three years experience as a trial lawyer and twelve years as an underwriter and situational analyst in the lawsuit funding industry. He is the owner and founder of Lawsuit Financial Corporation which helps provide legal finance cash flow solutions and consulting when necessities of life litigation funding is needed by a plaintiff involved in pending, personal injury, litigation. Bello is a Justice Pac member of the American Association for Justice, Sustaining and Justice Pac member of the Michigan Association for Justice, Business Associate of the Florida, Tennessee, and Colorado Associations for Justice, a member of the American Bar Association, the State Bar of Michigan and the Injury Board.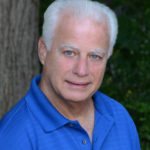 Experienced attorney, lawsuit funding expert, certified civil mediator, and award-winning author of the Zachary Blake Legal Thriller Series. The series features super-trial lawyer Zachary Blake handling "ripped from the headlines" legal and political issues of the day. The series currently consists of Betrayal of Faith, Betrayal of Justice, Betrayal in Blue, Betrayal in Black, and Betrayal High, with a sixth Zachary Blake novel due out later this year. To learn more about these topical social justice legal thrillers. please visit markmbello.com. Mark is a member of the State Bar of Michigan, a sustaining member of the Michigan Association for Justice, and a member of the American Association for Justice.