Road conditions can be the primary cause or a significant contributing factor in motor vehicle accident cases. How a road is designed and temporary conditions, such as construction activity, can result in serious accidents.
Two accidents this week have left Connecticut officials seeking solutions for what they call the I-95 'Crisis'. On Tuesday, the highway between Exits 70 and 71 in Old Lyme was closed for several hours following a tractor-trailer accident one day after two women died in an accident just south of Exit 72. Both accidents occurred on the northbound side. According to police, Tuesday's accident occurred when a UPS tractor-trailer traveling north in the right lane struck another semi that was disabled and parked on the narrow right shoulder between Exits 70 and 71. The driver of the UPS truck was transported to the hospital with serious injuries; the driver of the other disabled truck was treated for minor injuries. Both vehicles sustained heavy damage as a result.
From 2010 through the end of 2014, there have been 1,301 accidents on I-95 in Old Lyme and East Lyme, according to the University of Connecticut's Connecticut Crash Data Repository. Eight of those accidents included fatalities; 251 left motorists injured. While Governor Malloy proposed a "transformative" $100 billion transportation overhaul for roads, bridges and public transportation, including reconfiguring the I-95/I-395 interchange in East Lyme, local officials said steps must be taken immediately. They are asking the Office of the State Traffic Administration at the DOT to set lower speed limits and add more signage to warn drivers that they are entering a five-mile stretch of road that is dangerous. They are also asking for more police presence in the area.
While State Department of Transportation spokesman Kevin Nursick said the department will look into these requests, he also believes nothing will change without motorists taking responsibility for their driving. According to Nursick, in the 4.5 mile stretch between exits 71 and 75, the number one contributing factor to almost 50 percent of crashes was following too closely. The second most common factor, at about 16.5 percent of the crashes, was the driver losing control of the vehicle, while slightly over 10 percent of the crashes were due to improper lane changing. Nursick believes that all of these are basic, fundamental driver errors and do not indicate any problems with the roadway, and blaming factors other than driver behavior will only allow negligent driving to continue.
Although, Nursick makes a valid point, drivers have the right to expect that the government strives to provide safe and well-maintained roadways, free from defects, ruts, potholes, etc. Additionally, drivers should be warned in the event that such dangers exist in order to minimize risks. Unfortunately, government agencies do not always put road repair as a top priority. Whether the requests by local officials are implemented or not, personal injury litigation is often the vehicle that most promotes safety. Whether the tractor trailer driver may is proven negligent or not, the road conditions may have been a factor at the time of the accident, creating DOT liability. If it is determined that the government failed to fulfill its obligations, it can, and should be held accountable. It is time to stop cutting corners; it is time to put safety first – and it is time to do it now.
Mark Bello is the CEO and General Counsel of Lawsuit Financial Corporation, a pro-justice lawsuit funding company.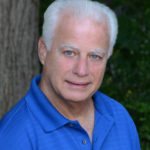 Experienced attorney, lawsuit funding expert, certified civil mediator, and award-winning author of the Zachary Blake Legal Thriller Series. The series features super-trial lawyer Zachary Blake handling "ripped from the headlines" legal and political issues of the day. The series currently consists of Betrayal of Faith, Betrayal of Justice, Betrayal in Blue, Betrayal in Black, and Betrayal High, with a sixth Zachary Blake novel due out later this year. To learn more about these topical social justice legal thrillers. please visit markmbello.com. Mark is a member of the State Bar of Michigan, a sustaining member of the Michigan Association for Justice, and a member of the American Association for Justice.