What is being called the deadliest US transportation accident since 2009 brings up the question once again – how safe are converted limos?
New York Governor, Andrew Cuomo said that the driver "did not have the appropriated driver's license to be operating that vehicle." In addition, he said that the modified limo that crashed and killed 20 people last month had recently failed inspection by the New York State Department of Transportation and should not have been on the road.
According to the New York Times, an inspection report showed the vehicle was cited for a dangling brake line that could contact one of its tires and the limousine's warning light for its hydraulic braking system was staying on. An inspection in March on the same limo also found that the brake warning light remained lit and that its braking system was not working properly. At that time, the limo was ordered out of service because its rear emergency exit window and a right-side emergency door were inoperable.
Seventeen passengers were on their way to an upstate New York brewery for a birthday celebration when the limo driver blasted through an intersection and crashed into a parked SUV, before landing in a shallow ravine. The driver, all seventeen passengers, and two pedestrians were killed in the crash. Yesterday, police arrested the limo firm's operator; he has been charged with negligent homicide.
Details remain scant, but the passengers may not have been wearing seat-belts, which aren't required in many states. The site of the crash is a known danger spot, according to a manager of the store that sits at the intersection, located at the juncture of two major state roads marked only by a stop sign at the bottom of a steep hill. She said that the intersection was reconstructed in 2008 because of a fatal accident, yet crashes continue.
Investigators said it is too early to blame any single factor in the fatal crash. Was the vehicle mechanically sound? Was the driver distracted or speeding? Nevertheless, the accident raises concerns inherent to the safety of converted limos.
While there may be multiple factors that resulted in this fatal accident, the fact remains that these vehicles are still unregulated despite a history of serious and fatal crashes. Stretch limos are often modified after their original manufacture, but not by a major auto company. They are actually regular SUVs cut in half with a centerpiece added. They often lack safety components, such as side-impact airbags, reinforced rollover protection bars, and accessible emergency exits. Modifications can affect handling and a vehicle's ability to withstand crashes. Although some are equipped with seat belts for each passenger, the passengers in the back are not required by law to wear them.
Regulations often vary by state and even local governments. Only 22 states currently have standards that go above and beyond the federal requirements for limos. For example, Michigan law now requires that an exit is on the front and back half of the passenger compartment. After a 2013 crash in which five women were killed when the stretch limo they were riding in caught fire on the San Mateo Bridge near San Francisco, California lawmakers now require additional exits on stretch limos. The limos can have an extra, fifth door, and either two pop-up emergency window exits or a rooftop escape hatch. Older limos with only four doors must have the two pop-up windows and a rooftop escape hatch. Passengers must be able to open the fifth door, at all times. That way, if there is an accident and the driver is disabled, the passengers are able to get out on their own. Yet, nearly three years after four women were killed in a stretch limo while on a Long Island winery tour in 2015, nothing has been done despite a grand jury's recommendation for stricter inspection regulations.
I get that sometimes people just don't follow the law, and that may very well be what happened here. The driver may not have held the required license; he may have been speeding or distracted. The company owner may have cut corners when it came to maintaining the vehicles and making the necessary repairs to pass inspection. However, such accidents keep happening again and again, and when they do little changes, if any, are made.
For decades, we have seen the auto industry undermine regulations and limit its liability by pushing for immunity from lawsuits when their vehicles comply with minimum federal safety standards. You will recall that Ford Motor Company didn't recall the Ford Pinto even though the corporate executives knew that the gas tank would explode and kill people in low impact collisions. Fortunately, that case made the entire auto industry change their standards. And, the Pinto is only one incident that proves stricter regulations can save lives. Research has shown that highway deaths have reduced significantly over the last four decades due to seatbelts, airbags, and more.
Why can't the same regulations apply to stretch limos? Why are owners allowed to modify a vehicle into a stretch limo, compromising its structure, and then put it on the road without proving the vehicle to be crashworthy?
According to a spokesperson for the Insurance Institute for Highway Safety, highway safety specialists tend to focus on changes that can save large numbers of lives, and stretch limousines are just a tiny portion of road traffic. How many lives must be lost for this to be a wake-up call? It is time to hold these corporate wrongdoers accountable. It is time we mandate change to keep Americans safe. Regulating these limo companies can save lives. Whatever the cost such regulations put on a business is trivial in comparison to a devastating crash such as this one. It is time for uniform state limo regulations across the country.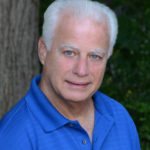 Experienced attorney, lawsuit funding expert, certified civil mediator, and award-winning author of the Zachary Blake Legal Thriller Series. The series features super-trial lawyer Zachary Blake handling "ripped from the headlines" legal and political issues of the day. The series currently consists of Betrayal of Faith, Betrayal of Justice, Betrayal in Blue, Betrayal in Black, and Betrayal High, with a sixth Zachary Blake novel due out later this year. To learn more about these topical social justice legal thrillers. please visit markmbello.com. Mark is a member of the State Bar of Michigan, a sustaining member of the Michigan Association for Justice, and a member of the American Association for Justice.