Effective October 26, anyone on any incoming flight to the U.S., citizen or not, will be subject to stricter passenger screening. Security checks may include more detailed inspections of carry-on bags and electronic devices, as well as interviews at boarding gates or check-in areas. These measures replace a March ruling that banned travelers from ten Middle Eastern cities from bringing laptops and other large electronic devices into the passenger cabin. That rule was implemented amid concerns that the devices could be used to hide explosives. That ban was lifted in July after airlines began using scanner-type devices on electronics and implementing other, more stringent, pre-boarding screening standards. Some airlines are swabbing passengers' hands to check for explosive residue.
I want to offer some perspective on the consequences and scope of this contentious issue.
I recently took a trip from my home near Detroit to Philadelphia. Since my trip was entirely domestic, I did not experience the new security measures associated with this new screening. I did, however, experience inconsistencies in our country's domestic security. On each leg of my trip, I was ushered into a different security line and the items I had to remove or reveal for the scanners differed. At one airport, when I began to remove my shoes, a security officer said to me, "We're not doing shoes today." I thought to myself:  How can shoes be dangerous one day and not another?  Why would two airports in the same country have inconsistent policies?  Wouldn't each passenger be checked the same way, each day, in each airport across the country?
This post is not intended to criticize; perhaps there are differences in the security threats posed to each and every city nationwide.  Who am I to judge?  However, inconsistency prompts questions, especially as it relates to international travel.  If airlines and their personnel cannot consistently maintain security standards within our own borders, how can we expect them to do so abroad? Would the day-to-day needs and expectations of foreign airports not also differ from city to city and country to country?
The new rules have already caused some confusion. Five global carriers announced that they would begin the security interviews immediately; however, each provided different interview procedural descriptions, ranging from a questionnaire to a thorough interview by an airline employee.
Again, I am not criticizing; I am only asking questions.  Perhaps these new security measures are as reliable as we wish them to be.  Most measures will be conducted by airline ground personnel, the same people whose primary job is to get passengers aboard their flights on time and efficiently.  So, what if speed and efficiency trumps security on any given day?  Is security less important on busier flights?
Perhaps there is no price too high for our security and any additional measures are a step in the right direction. Here are some things that an international traveler can do to help:
Know the new security rules before travelling.
Plan for delays. Check with the airlines on how early you should arrive for your flight and plan extra time to get through security. Most international airlines are advising 3 hours prior to departure.
Know what items are banned from luggage.
Put items in see-through bags inside your luggage and make sure computer cables, etc. are easy to identify (don't stack).
Pack electronic devices so they can be easily removed for inspection. Make sure they are charged in the event they need to be turned on for inspection.
Have travel documents readily available for inspections, including photo ID, passport, etc.
During the security interviews, passengers should answer the interviewers' questions calmly and honestly.
Safe travel is a team effort.  It requires trained, professional, and efficient screeners as well as knowledgeable, cooperative, and prepared passengers.  The ultimate goal of these new rules is to keep all of us safe as we travel the world.  As airlines and governments work out systemic kinks, let's do our part and cooperate with the process, whatever it may be.
Mark M. Bello is an attorney, certified civil mediator, and award-winning author of the Zachary Blake Legal Thriller Series. He is also the CEO of Lawsuit Financial and the country's leading expert in providing non-recourse lawsuit funding to plaintiffs involved in pending litigation, a member of the State Bar of Michigan, a sustaining member of the Michigan Association for Justice, and a member of the American Association for Justice.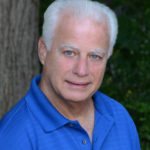 Experienced attorney, lawsuit funding expert, certified civil mediator, and award-winning author of the Zachary Blake Legal Thriller Series. The series features super-trial lawyer Zachary Blake handling "ripped from the headlines" legal and political issues of the day. The series currently consists of Betrayal of Faith, Betrayal of Justice, Betrayal in Blue, Betrayal in Black, and Betrayal High, with a sixth Zachary Blake novel due out later this year. To learn more about these topical social justice legal thrillers. please visit markmbello.com. Mark is a member of the State Bar of Michigan, a sustaining member of the Michigan Association for Justice, and a member of the American Association for Justice.