A preliminary accident report found that a pilot killed when his plane crashed at a railroad crossing on Long Island was directed by an air traffic controller to land on a runway that no longer exists.
The fifty-nine-year-old pilot died August 16 after his single-engine aircraft hit the Long Island Rail Road tracks at South Oyster Bay Road in Hicksville. A passenger was injured, but survived the crash. According to the report, the pilot started experiencing mechanical difficulties shortly after take-off. He radioed the nearest airport, the Republic Airport in Farmingdale, and told air traffic controllers that he was having altitude difficulties and needed to take down the Beechcraft C35 plane. Although Republic was the closest airport, the pilot expressed concerned he might not make it. The controller provided information about a "Bethpage strip," the site of a former airport associated with defense contractor Northrup Grumman. He told the pilot the airport was closed, but a usable runway was still there. The next several transmissions between the controller and pilot revealed that the pilot could not find the landing strip. A short time later, the plane's engine stalled and the aircraft struck the railroad crossing signal before bursting into flames. The investigation found that industrial buildings now occupy the former runway. A Northrup-Grumman spokeswoman said the airfield closed in 1990.
There are many questions that still need to be answered regarding this devastating plane crash. Why was the pilot having altitude problems? What exactly caused the plane to stall? The Federal Aviation Administration (FAA) and the National Transportation Safety Board (NTSB) will continue their investigations, but with airplane crashes such as this, the fire may have caused so much damage that it wiped out evidence of what went wrong.
Mark Bello is the CEO and General Counsel of Lawsuit Financial Corporation, a pro-justice lawsuit funding company.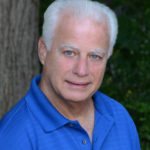 Experienced attorney, lawsuit funding expert, certified civil mediator, and award-winning author of the Zachary Blake Legal Thriller Series. The series features super-trial lawyer Zachary Blake handling "ripped from the headlines" legal and political issues of the day. The series currently consists of Betrayal of Faith, Betrayal of Justice, Betrayal in Blue, Betrayal in Black, and Betrayal High, with a sixth Zachary Blake novel due out later this year. To learn more about these topical social justice legal thrillers. please visit markmbello.com. Mark is a member of the State Bar of Michigan, a sustaining member of the Michigan Association for Justice, and a member of the American Association for Justice.