The National Transportation Safety Board (NTSB) will begin a year-long effort to promote child passenger safety. The main purpose is to improve child safety in vehicles and airplanes, and increase use of child seats and seat belts. Chairman, Deborah Hersman said "Safety for our smallest travelers should not be considered optional or a luxury." Much attention will be placed on airline travel. The NTSB has recommended that the airline rules be changed to require child safety seats on planes.
Currently, there are no mandates on child safety seats on airplanes because they would force parents to purchase tickets for their infants or toddlers, forcing them to opt for driving; statistically a more dangerous mode of transportation than flying. So, children need to be restrained in a child safety seat while riding in a car, but not a plane? Does this make sense? Should children on airplanes have the same protective safety measures as adults, at least the same as they get in a car? After all, on all flights, flight attendants provide verbal safety instructions; they advise all passengers to be certain that their safety belts are securely fastened (they even demonstrate how to do this). They advise to securely stow items for take-off and landing, as loose items can bounce about dangerously on the aircraft. They advise us to use caution when opening overhead storage bins because item can move about. Couldn't the same caution apply to a "loose child"? When national hero, Captain Chesley Sullenberger safely landed US Airways Flight 1549 in the Hudson River a man said that he was holding a 9-month old boy like a football under his arm and close to his chest. He said that it took all of his effort to keep the child secure. A safety restraint would have accomplished this in a much easier and safer manner.
We all experience the same force in a crash situation. Restraining passengers prevents injuries and fatalities; "love" or "will" will not restrain a child on your lap when the forces of nature and/or physics are in play in severe turbulence or airplane crash situations. With the holidays quickly approaching, the FAA is urging parents to buckle up their young children when travelling by airplane, or car. Lawsuit Financial thinks that this is a good idea; what do you think?
Mark Bello has thirty-three years experience as a trial lawyer and twelve years as an underwriter and situational analyst in the lawsuit funding industry. He is the owner and founder of Lawsuit Financial Corporation which helps provide legal finance cash flow solutions and consulting when necessities of life litigation funding is needed by plaintiffs involved in pending, personal injury litigation. Bello is a Justice Pac member of the American Association for Justice, Sustaining and Justice Pac member of the Michigan Association for Justice, Business Associate of the Florida, Tennessee, and Colorado Associations for Justice, a member of the American Bar Association as well as their ABA Advisory Committee, the State Bar of Michigan and the Injury Board.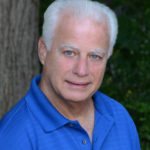 Experienced attorney, lawsuit funding expert, certified civil mediator, and award-winning author of the Zachary Blake Legal Thriller Series. The series features super-trial lawyer Zachary Blake handling "ripped from the headlines" legal and political issues of the day. The series currently consists of Betrayal of Faith, Betrayal of Justice, Betrayal in Blue, Betrayal in Black, and Betrayal High, with a sixth Zachary Blake novel due out later this year. To learn more about these topical social justice legal thrillers. please visit markmbello.com. Mark is a member of the State Bar of Michigan, a sustaining member of the Michigan Association for Justice, and a member of the American Association for Justice.