Why would auto manufacturers bother to put it on cars if drivers were not, in fact, supposed to use them? I'm talking about that lever mere inches from your hand gripping the steering wheel. Perhaps you've seen it; it's called a turn signal!
Why don't drivers use them? Is it lack of courtesy? Laziness?  Poor training?  Whatever the reason, according to a 2012 report by the Society of Safety Engineers (SAE), nearly 2 million car crashes could be prevented each year if drivers properly used turn signals as required by law. The study found that 25% of drivers failed to use a turn signal when making a turn.  More alarming, however, almost half the drivers observed failed to use a turn signal when changing lanes.
How do we get across the importance of this underused safety feature on every vehicle?
Indiana State Police Sgt. John Perrine of the Indianapolis district recently took to social media in a humorous video that has gone viral on social media.
https://www.youtube.com/watch?v=pjcfqA6qv84
Perrine is no stranger to going the extra mile to get a message across on social media. You may wish to follow him for his frequent emoji-filled public safety tweets. They may not only brighten your day, but keep you safe.
Mark Bello is the CEO and General Counsel of Lawsuit Financial Corporation, a pro-justice lawsuit funding company.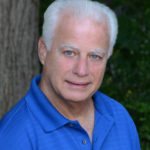 Experienced attorney, lawsuit funding expert, certified civil mediator, and award-winning author of the Zachary Blake Legal Thriller Series. The series features super-trial lawyer Zachary Blake handling "ripped from the headlines" legal and political issues of the day. The series currently consists of Betrayal of Faith, Betrayal of Justice, Betrayal in Blue, Betrayal in Black, and Betrayal High, with a sixth Zachary Blake novel due out later this year. To learn more about these topical social justice legal thrillers. please visit markmbello.com. Mark is a member of the State Bar of Michigan, a sustaining member of the Michigan Association for Justice, and a member of the American Association for Justice.