"When people were held accountable for drunk driving, that's when positive change occurred," said Ben Lieberman, founder of Distracted Operators Risk Casualties (DORC). "It's time to recognize that distracted driving is a similar impairment, and should be dealt with in a similar fashion."
Back in 2011, 19-year-old Evan Lieberman suffered severe internal injuries in an auto accident. He was hospitalized for a month before passing away following several unsuccessful surgeries. The driver claimed he fell asleep at the wheel before veering into oncoming traffic, but Ben Lieberman believed there was more to the story. Through a civil lawsuit, he subpoenaed phone records and discovered the driver had sent and received texts just before the crash. Lieberman was surprised to learn there is currently no consistent protocol in New York for police to check a driver's phone at the scene of a crash, and that prosecutors must subpoena cellphone companies for phone records, a daunting task that can take months. The lawsuit settled out of court for an undisclosed amount.
Evan's parents formed DORC to combat distracted driving, and organized a non-profit called "Evan's Team" to raise funds and awareness for community concerns and issues. The Liebermans have also been fighting for tougher legislation on distracted driving with the help of New York State Senator Terrence Murphy (R-Westchester) and Assembly Assistant Speaker Felix Ortiz (D-Kings).
Under recently proposed legislation, police would be allowed to scan cellphones at accident scenes to determine if drivers were using their cell phones in the moments before a crash. Any driver refusing to turn over his/her phone could face loss of license, similar to when declining a breathalyzer test. If the legislation passes, New York's "Evan's Law" would become the first in the nation to enable scanning of mobile devices by law enforcement in the event of an accident involving property damage, injuries, or death. Cellebrite, an Israeli tech company, is developing the phone-scanning technology and hardware, called the "Textalyzer."
However, New York Civil Liberties Union (NYCLU) Executive Director Donna Lieberman (no relation) said the proposal is flawed.
"Distracted driving is a serious public safety concern, but this bill is ill-conceived and misguided, and fraught with legal and practical problems," said Lieberman. "This proposal appears likely to impute suspicion and guilt for a wide range of lawful activity, and to invite cops to seize phones without justification or a warrant. There are existing legal channels for law enforcement to access a phone or phone records if they have grounds to suspect distracted driving has occurred, rather than field-testing every fender bender."
Other potential issues to consider include:
How will Textalyzer technology actually work, and how reliable and accurate will it be?
Will a person's right of privacy under the Fourth Amendment be protected? Although Cellebrite alleges the Textalyzer will only show whether the phone was being used prior to a crash, will there be a means to access conversations, contacts, numbers, photos, and application data?
Will the device scan only for wireless services such as phone calls? If so, would putting the phone in airplane mode hide the activity from the Textalyzer?
What if a passenger in the car was using the phone? How would the device or the police officers know the difference?
If evidence gathered is flawed in any way, defense attorneys could make a strong case against it.
Do you see merit in the proposed law? Does safety outweigh any privacy issues? Tell us what you think.
Mark Bello is the CEO and General Counsel of Lawsuit Financial Corporation, a pro-justice lawsuit funding company.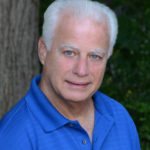 Experienced attorney, lawsuit funding expert, certified civil mediator, and award-winning author of the Zachary Blake Legal Thriller Series. The series features super-trial lawyer Zachary Blake handling "ripped from the headlines" legal and political issues of the day. The series currently consists of Betrayal of Faith, Betrayal of Justice, Betrayal in Blue, Betrayal in Black, and Betrayal High, with a sixth Zachary Blake novel due out later this year. To learn more about these topical social justice legal thrillers. please visit markmbello.com. Mark is a member of the State Bar of Michigan, a sustaining member of the Michigan Association for Justice, and a member of the American Association for Justice.