When you accidently hurt someone, saying "I'm sorry" is usually a common response. However, that isn't the case in the medical community. Why? Malpractice insurance coverage and the fear of a medical malpractice lawsuit have created a system of secrecy.
When a medical procedure goes wrong, doctors and hospital are often quick to "deny and defend" rather than acknowledge the medical mistake, for fear of a lawsuit. As a result, silence has become the accepted first line of defense. However, that trend may be changing as more states adopt "I'm sorry" laws, which state that an apology for a medical mistake cannot be used against a doctor or medical professional in court.
The Kentucky Senate introduced such a bill on Jan. 4. Its introduction has been welcomed by physicians across the state. Mary Branham, the director of communications of the Kentucky Medical Association (KMA) and the Kentucky Foundation for Medical Care, told Legal Newsline that the KMA is "supportive of this legislation."
If the law passes, Kentucky would join 36 other states with similar laws.
Critics of such laws say that by apologizing, a doctor is saying "I screwed up" when the patient previously may not be aware of that fact. While the victim can't use the apology itself, knowing something went wrong means he/she can look for other evidence. Opponents also indicate that "apology laws" provide an invitation for doctors to perjure themselves at trial, allowing doctors and their insurers to deny that medical mistakes were made at trial, even after telling the family that errors caused an injury or death.
While a shift in culture of silence to an apology is not easy, advocates say cases that once would have disappeared into sealed courthouse files can be openly discussed, foster better communication between health care providers and patients, and become a learning opportunity for fellow peers and avenues for quality improvement. They say the laws are in no way meant to limit a patient's legal rights when it comes to malpractice claims, but help assure patients that the doctor and hospital will take every measure to rectify the situation and make sure it doesn't happen again. When people feel listened to, advocates say, they're more likely to negotiate a settlement and less likely to file a suit that could result in a large malpractice award from a jury. In the end, all parties tend to benefit.
"I'm Sorry" laws are still relatively new, and we won't know what effect they will have until more doctors and patients are aware of them. Regardless of whether such laws reduce litigation costs, shouldn't healthcare providers at least consider a policy of greater communication with patients? What do you think?
For more information on "I'm Sorry" laws, and building strong relationships between healthcare providers and their patients, visit The SorryWorks! Coalition, founded by Doug Wojcieszak. The coalition provides teaching and training tools to help healthcare and insurance organizations implement and develop successful disclosure programs.
Mark Bello is the CEO and General Counsel of Lawsuit Financial Corporation, a pro-justice lawsuit funding company.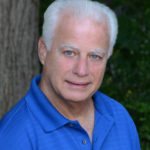 Experienced attorney, lawsuit funding expert, certified civil mediator, and award-winning author of the Zachary Blake Legal Thriller Series. The series features super-trial lawyer Zachary Blake handling "ripped from the headlines" legal and political issues of the day. The series currently consists of Betrayal of Faith, Betrayal of Justice, Betrayal in Blue, Betrayal in Black, and Betrayal High, with a sixth Zachary Blake novel due out later this year. To learn more about these topical social justice legal thrillers. please visit markmbello.com. Mark is a member of the State Bar of Michigan, a sustaining member of the Michigan Association for Justice, and a member of the American Association for Justice.