As Samsung is still reeling from is Galaxy Note 7 recall and lawsuits, the company is now facing recalls and more lawsuits – this time from top-load washers.
The Consumer Product Safety Commission (CPSC) recently issued a warning to consumers that certain top-loading Samsung washing machines may have "safety issues" following reports that some have exploded. According to complaints filed with the agency, the problem seems to occur during the spin cycle when the vibrations cause the machine to suddenly and sometimes violently break apart, damaging walls, doors, and other appliances. One consumer reported a few minutes after adding "a small load" in the machine, "the whole house shook." Fortunately, no one has been injured.
A class-action lawsuit was recently filed in New Jersey. One plaintiff said it sounded like a bomb went off. She said there were wires and nuts everywhere, and the washing machine cover was actually laying on the floor. In a statement, the law firm behind the legal action added: "Users have reported Samsung top-load washers exploding as early as the day of installation, while other owners have seen their machines explode months or even more than a year after purchase." The lawsuit alleges that Samsung has known of its exploding washing machine problem for years and did little to warn consumers.
The affected machines were made between March 2011 and April 2016, and sold in the U.S. and Canada. Front-load washers are not affected — only top-loading units. Samsung didn't provide a list of affected models, but said customers who own a Samsung high- efficiency top-loader can check their serial numbers via a searchable database. If you have questions, call Samsung at 844-483-3881, and report any incidents to the CPSC at saferproducts.gov.
The agency said it is working with Samsung on a remedy, but said until a permanent solution can be found, owners should use only the delicate cycle to wash bedding and water-resistant and bulky items because the lower spin speed "lessens the risk of impact injuries or property damage due to the washing machine becoming dislodged."
Mark Bello is the CEO and General Counsel of Lawsuit Financial Corporation, a pro-justice lawsuit funding company.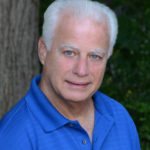 Experienced attorney, lawsuit funding expert, certified civil mediator, and award-winning author of the Zachary Blake Legal Thriller Series. The series features super-trial lawyer Zachary Blake handling "ripped from the headlines" legal and political issues of the day. The series currently consists of Betrayal of Faith, Betrayal of Justice, Betrayal in Blue, Betrayal in Black, and Betrayal High, with a sixth Zachary Blake novel due out later this year. To learn more about these topical social justice legal thrillers. please visit markmbello.com. Mark is a member of the State Bar of Michigan, a sustaining member of the Michigan Association for Justice, and a member of the American Association for Justice.