Lights, Camera, Action!  It was the first day of production for "Midnight Rider."  The cameras were rolling for a dream sequence with a hospital bed placed over train tracks.  As a train approached the bridge, members of the production team tried to remove the bed from the tracks. Suddenly, a woman is struck with a piece of flying debris and knocked onto the train tracks moments before the train barrels down the tracks, but can't stop.  Cut!
Sounds like an action-packed film; unfortunately, it was real.  Sarah Jones, a second assistant camerawoman, died while filming this Gregg Allman biopic.  Other crew members suffered broken bones or other injuries from flying debris.  Production has been halted until further notice.
The filming occurred on a railroad trestle where 9 to 14 trains pass through daily. According to emails from CSX, the company that operates the tracks, permission to film had been denied.  So why was filming taking place?  The investigation is underway and will focus on who decided to put the crew on the railroad bridge.  Was this a case of "just get the shot?"
Members of the film community say they are often put in dangerous situations, and not just stuntmen; a certain amount of risk comes with the job for all involved.  Before shooting begins, the details need to be discussed to ensure safety of everyone on set as well as detail any potential risks.  Sarah's death could have been avoided.  Even if the production company had received permission from CSX, basic safety precautions would have been necessary. Railroad safety experts who work with film shoots said any shooting on an active railroad track would require a railroad rep on site and for stringent safety measures to be in place. Rules are more stringent when a production wants to put an obstruction on the tracks.
Let's hope this tragedy reiterates the importance of practicing safety on set. No one should die to get a shot.
Mark Bello has thirty-seven years experience as a trial lawyer and fifteen years as an underwriter and situational analyst in the lawsuit funding industry. He is the owner and founder of Lawsuit Financial Corporation which helps provide cash flow solutions and consulting when necessities of life litigation funding is needed by a plaintiff involved in pending, personal injury, litigation. Bello is a Justice Pac member of the American Association for Justice, Sustaining and Justice Pac member of the Michigan Association for Justice, Member of Public Justice, Public Citizen, the American Bar Association, the State Bar of Michigan and the Injury Board.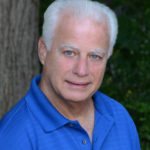 Experienced attorney, lawsuit funding expert, certified civil mediator, and award-winning author of the Zachary Blake Legal Thriller Series. The series features super-trial lawyer Zachary Blake handling "ripped from the headlines" legal and political issues of the day. The series currently consists of Betrayal of Faith, Betrayal of Justice, Betrayal in Blue, Betrayal in Black, and Betrayal High, with a sixth Zachary Blake novel due out later this year. To learn more about these topical social justice legal thrillers. please visit markmbello.com. Mark is a member of the State Bar of Michigan, a sustaining member of the Michigan Association for Justice, and a member of the American Association for Justice.