A man fell thirty-five feet when the scaffolding he and a co-worker were standing on collapsed while working inside an empty water tower. The workers were removing rust from the inside of the tower and coating the walls with special paint when that scaffolding somehow buckled. Fortunately, neither worker suffered life-threatening injuries and will make full recovery.
Everyone has the right to a safe workplace and working conditions that don't pose a risk of serious injury or death. Workplace safety actually ranks more important than pay and benefits. Often times, the media focuses more on the actual disaster (BP oil spill) rather than the fate of the workers (11 killed).
According to the Census of Fatal Occupational Injuries (CFOI), there were in excess of four thousand fatal work accidents in the United States in 2009, down from 2008 by 17%. The reductions, though, are not attributable to safety measures being taken across the country. Sadly, these reductions are, most likely, attributable to under-reporting of fatal accidents and the fact that there are less workers/hours worked in this troubled economy.
In our humble opinion, despite the depressed economy and a reduction in revenues, employers must not scrimp on safety; workplace safety should be a primary and consistent concern. The loss of a single worker is one too many. Why must many employers wait to mourn the loss of a valuable employee, someone's husband, father or son, before they take action to improve working conditions. In order to ensure a safe environment, employers should:
· Conduct routine inspections and maintenance checks
· Check all equipment for unsafe wear and tear
· Educate and constantly train or re-educate workers on identifying hazards and risks
· Make sure employees wear necessary protective equipment
· Create and practice a worksite disaster plan
· Control and eliminate toxic chemical use, when possible
Visit the U.S. Department of Labor's Occupational Safety & Health Administration (OSHA) website for more information on workplace safety.
And, one more thing to consider if you are injured or the loved one of someone killed while on the job. Under the workers' compensation system, an employee agrees not to sue the employer in exchange for the right to collect workers' compensation benefits (primarily the payment of medical bills and wages) while recovering from injuries. This is usually a no-fault system; regardless of whether the worker was negligent or not, he/she may collect workers compensation benefits. In trade for this no-fault system, the worker gives up the right to a trial by jury and the right to sue the employer for pain and suffering. But, many people think that the receipt of workers compensation prevents, in all cases, the possibility of a lawsuit for pain and suffering. That is not always the case.
Workers' compensation does not excuse the the employer's gross negligence; it also does not excuse the negligence of a third party. Thus, for example, if you are in an automobile accident while driving for your company and the driver of the opposite vehicle is the at-fault driver, you may collect workers' compensation from your employer and you may pursue a lawsuit against the at-fault driver. If your injury was caused by defective equipment on the job, you may collect workers' compensation and you may pursue a lawsuit against the faulty equipment manufacturer or maintenance company. Thus, you can sue a negligent third party even though you are entitled to collect or are collecting workers' compensation benefits. In most states, you will be obligated to reimburse portions of your workers compensation benefits if you collect substantial sums from a third party, arising out of the same accident. But, there may be a difference, often a substantial increase, over the amount paid by a workers' compensation carrier.
Here are some examples of situations where you are able to pursue concurrent litigation against your employer or a third party, even though you are collecting workers' compensation benefits. If you were injured:
in a car accident while driving for your employer and the accident was not your fault
by a defective product at work
by a toxic substance released by someone other than your employer
in a slip and fall on the job while on someone else's premises and/or caused by the negligence of someone other than your employer
because of your employer's intentional or gross misconduct (you may pursue civil litigation against the employer outside of and in excess of the workers compensation system)
According to Labor Secretary, Hilda L. Solis even a "single worker hurt or killed on the job is one too many." The list of "double cases" provided above is not an exhaustive list; workers are encouraged to seek the advice of a local attorney when injured on the job. They are encouraged to discuss whether or not they are entitled to receive more than workers' compensation benefits, whether they are entitled to pursue other types of litigation arising out of the facts and circumstances of the incident. A seriously injured worker is usually entitled to some type of benefit; workers are almost never without recourse. Please, consult with a local personal injury attorney regarding your rights to compensation. If you do not know or can't find an attorney in your area, please contact InjuryBoard or make use of the Lawsuit Financial Attorney Referral Program for a referral to an attorney near you. These services are free to the general public.
Mark Bello has thirty-three years experience as a trial lawyer and twelve years as an underwriter and situational analyst in the lawsuit funding industry. He is the owner and founder of Lawsuit Financial Corporation which helps provide legal finance cash flow solutions and consulting when an injured person requires necessities of life litigation funding while his/her litigation is pending in the courts.. Bello is a Justice Pac member of the American Association for Justice, Sustaining and Justice Pac member of the Michigan Association for Justice, Business Associate of the Florida, Tennessee, and Colorado Associations for Justice, a member of the American Bar Association, the State Bar of Michigan and the Injury Board.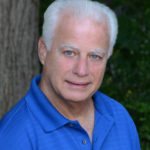 Experienced attorney, lawsuit funding expert, certified civil mediator, and award-winning author of the Zachary Blake Legal Thriller Series. The series features super-trial lawyer Zachary Blake handling "ripped from the headlines" legal and political issues of the day. The series currently consists of Betrayal of Faith, Betrayal of Justice, Betrayal in Blue, Betrayal in Black, and Betrayal High, with a sixth Zachary Blake novel due out later this year. To learn more about these topical social justice legal thrillers. please visit markmbello.com. Mark is a member of the State Bar of Michigan, a sustaining member of the Michigan Association for Justice, and a member of the American Association for Justice.