Under the Occupational Safety and Health Act of 1970, employers are responsible for providing safe and healthy workplaces for their employees. Unfortunately, many shortcut the Occupational Safety and Health Administration (OSHA) standards exposing employees to significant increased risk of harm and workplace injury. Additionally, failure to ensure compliance with, or simply ignoring, OSHA regulations can result in hefty monetary fines, as well as possible criminal prosecution. Once a company has been cited for failing to provide the proper safeguards, it's expected that it will make appropriate changes to ensure future safety. Unfortunately, that doesn't always happen.
OSHA began investigating a New Jersey aluminum company in April after it was reported that a woman's middle finger was amputated when her hand was pulled into a rolling machine. During the time officials were investigating that incident, two more workers were injured — one lost a fingertip and one suffered a thumb injury. The company was issued citations for exposing employees to machine hazards resulting in worker injuries and amputations. OSHA proposed penalties over $89,000. The company has been cited two other times for the same violations, according to reports. OSHA found 44 safety violations at the facility in 2015, including lack of machine guarding, amputations, and failure to report the amputation within the required time frame. Those violations resulted in fines over $300,000. "This employer has taken no action to protect its workers and serious and senseless injuries are the result. This is unacceptable," said an OSHA spokesperson. "Employers have a legal responsibility to provide employees with a safe and healthful work environment, and we intend to hold companies accountable when they fail to meet their obligations."
We continuously see examples such as this where employers scrimp on safety and fail to adequately protect their workers. There is only one reason – profits over safety!
It is up to corporations to put safety as the highest priority. They should regularly review operations and procedures, and always look for ways to upgrade and enhance safety. Thorough training for every employee is imperative, including how to handle an emergency. In the event of a failure, every second can make the difference.
Even without OSHA violations, if an employee can show that an employer knowingly exposed workers to harm, a claim may exist for intentional wrongdoing. When will this New Jersey company realize that they must spend the time and money to prevent such incidents rather than wait until the aftermath of such a tragedy, an investigation, and potential lawsuits? History has shown that an investment in safety prevention is money well spent.
Mark Bello is the CEO and General Counsel of Lawsuit Financial Corporation, a pro-justice lawsuit funding company.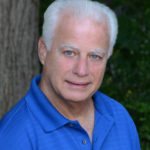 Experienced attorney, lawsuit funding expert, certified civil mediator, and award-winning author of the Zachary Blake Legal Thriller Series. The series features super-trial lawyer Zachary Blake handling "ripped from the headlines" legal and political issues of the day. The series currently consists of Betrayal of Faith, Betrayal of Justice, Betrayal in Blue, Betrayal in Black, and Betrayal High, with a sixth Zachary Blake novel due out later this year. To learn more about these topical social justice legal thrillers. please visit markmbello.com. Mark is a member of the State Bar of Michigan, a sustaining member of the Michigan Association for Justice, and a member of the American Association for Justice.