The third week of National Safety Month focuses on workplace violence.
Every year, 2 million American workers report having been victims of workplace violence. The US Occupational Safety and Health Administration (OSHA) defines workplace violence as "any act or threat of physical violence, harassment, intimidation, or other threatening disruptive behavior that occurs at the work site." It ranges from threats and verbal abuse to physical assaults and even homicide. The deadliest situations involve an active shooter; seemingly safe workplaces can instantly transform into a danger zone.
Workplace violence generally breaks down into four broad categories.
Violence by unknown person with criminal intent – the perpetrator does not have a relationship with the business. The motive is usually theft.
Violence by known customer – the perpetrator has some pre-existing relationship with the business but becomes violent while interacting with it.
Violence by associated party – the perpetrator does not have a relationship with the business but has a personal relationship with someone associated with it.
Violence by employee – the perpetrator is a current or former employee. The motive is usually revenge for some perceived wrongdoing (possibly as in the case below).
A UPS employee went on a shooting spree at a San Francisco facility that left four dead, including the gunman. Two other people remain hospitalized. The shooting occurred during a morning planning meeting before drivers set out on their routes. Although police said the motive is still unclear, in March, the shooter filed a grievance claiming he was working excessive overtime; however, none of the men shot were managers. The shooter also had a history of mental illness.
How might such an incident of workplace violence have been prevented?
Workplace violence is something every organization needs to address. While nobody wants to think about being in a situation with an active shooter, being prepared can be your best defense.
Warning Signs:
While there is no set profile to indicate whether an employee might become violent, employers and employees alike should remain alert to problematic behavior that might signal potential violence.
Excessive use of alcohol or drugs
Decline in job performance
Tendency to blame others for problems; holding grudges
Depression, withdrawal, or suicidal comments
Recent major change in behavior, demeanor, appearance
Intimidation, verbal abuse, harassment or mistreatment of others
Violation of company policies
Challenging/resisting authority or change
Persistent complaining about unfair treatment; resist change
Threatening references to other incidents of violence or threats to harm self, others, or property
Fascination for weapons
Known history of violence
Prevention Tips:
Adopt a formal, zero-tolerance policy towards workplace violence.
Implement a prevention program and communicate it to employees.
Conduct mock training exercises with local law enforcement.
Implement a mediation program to resolve employee disputes.
Evaluate security systems regularly including alarms, ID keys, passcodes, cameras and personnel.
Make sure managers are aware of warning signs and know how to respond.
Identify and screen out potentially violent individuals before hiring.
Establish procedures for employees to report threats, other violence, or imminent danger. Document threats and your response to them.
Terminate employees with care and caution by involving witnesses or security.
Create an emergency action plan.
Although knowing the warning signs and implementing prevention strategies can mitigate or prevent the potential for violence, in the event a situation does arise:
If there is an accessible escape route, leave your belongings and get out.
If evacuation is not possible, find a hiding place, lock and blockade the door, and silence your phone.
As a last resort, and only when your life is in imminent danger, attempt to incapacitate the shooter by throwing items, improvising weapons, and yelling.
Keep in mind, too, that violence can occur anywhere, at any time. Children have died in mass shootings (Sandy Hook Elementary School). College students preparing to make their mark on life have died. Mothers and fathers have been murdered (Colorado theatre). It is time we take a serious look at this epidemic of violence in America, and begin to implement real solutions, not just in the workplace.
Mark Bello has practiced law for 40 years. He is currently the CEO and General Counsel of Lawsuit Financial Corporation, a pro-justice lawsuit funding company, and the author of the legal thriller "Betrayal of Faith" available on major online book store sites.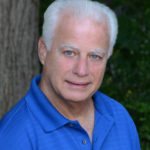 Experienced attorney, lawsuit funding expert, certified civil mediator, and award-winning author of the Zachary Blake Legal Thriller Series. The series features super-trial lawyer Zachary Blake handling "ripped from the headlines" legal and political issues of the day. The series currently consists of Betrayal of Faith, Betrayal of Justice, Betrayal in Blue, Betrayal in Black, and Betrayal High, with a sixth Zachary Blake novel due out later this year. To learn more about these topical social justice legal thrillers. please visit markmbello.com. Mark is a member of the State Bar of Michigan, a sustaining member of the Michigan Association for Justice, and a member of the American Association for Justice.