If you are unfamiliar with the incident, crew members for the film Midnight Rider were set up on a railroad trestle near Jessup, Georgia when a train unexpectedly crossed the bridge killing camera assistant Sarah Jones and injuring several others.  Nearly four months later, the tragedy continues to make headlines. As lawsuits are being filed, details are surfacing that indicate a lapse in safety.
Sarah 

Jones' parents have filed a wrongful death lawsuit

 

against the

 

Midnight Rider

 

director, producers, Gregg Allman, Unclaimed Freight, distributor Open Road Films, Rayonier (who own the land through with the tracks pass), the railroad CSX, and several crew-members — including the director of photography, first assistant director, and location manager. In all, eighteen defendants are named. The lawsuit states that filmmakers "selected an unreasonably dangerous site for the filming location; failed to secure approval for filming from CSX; concealed their lack of approval from CSX from the cast and crew … and otherwise failed to take measures to protect the safety of the 'Midnight Rider' cast and crew."  The suit seeks unspecified damages for Jones' death, pain and suffering, and punitive damages.
J
oyce Gilliard, a hairdresser on set, filed a lawsuit claiming permanent injuries and post-traumatic tress.  Ms. Gilliard said she was on the tracks when the train passed. "The pressure from the train was so strong it pulled me off what I was holding onto and it snapped my arm," she said. Gilliard's suit names the film's producers, Gregg Allman, Rayonier, and CSX as defendants.
As the investigation progressed, details surfaced that indicated those in charge of the production may not have obtained the proper permits to be on the tracks.  
Investigators said that the crew had permission to be on the property abutting the bridge, but CSX Railroad, which owns the train tracks, denied giving producers a permit to be on the tracks themselves.  Despite the fact that standard safety practices dictate railway personnel be on set when crews are filming around trains, and that no objects should be placed on the tracks.
Gilliard said she and her colleagues were concerned that another train might be coming, but were told by production staff that no more were scheduled that day. William Hurt, who was starring in the leading role, declined to comment, but the Times obtained an email Hurt wrote to a friend.  In the email Hurt stated that 

twice he was assured that the bridge was safe for filming; when he asked "how long the crew had to get off if by some impossible chance another train came," he was told 60 seconds. Hurt had just gotten on the bed when the train approached and they had more like 30 seconds to get out of the way when the train approached.
Central to the incident is the question of who ultimately is responsible for crew members' safety on film sets. 
Like any producers, Unclaimed Freight has a vested interest in bringing their production in on a timely schedule and within budget. It's an interest that can sometimes conflict with safety concerns.  Director 
Randall Miller claims he did not know it was a live train trestle and insists that his assistants were in charge of location permits and safety precautions.  When asked Miller whether he had written permission from CSX, the director answered: "That's not my job." It is this approach that continues to leave people in harms way. 
The movie set safety in Georgia and other states seeking tax-incentives from the film industry, are not regulated like California. Typically, local governments issue permits to film on public property and verifies if a film production has insurance and whether it poses any danger to local residents. Overseeing on-set safety is policed entirely by federal officials with OSHA.  Are they allowing money to blind their eye for safety?  Since the accident, workers have pressured their unions to step up efforts to ensure that other states have the same safety standards and training that is required in California, especially on low-budget productions.
The film industry, like the automotive industry and others, needs to adopt more stringent safety policies and practices.  It is not worth a losing a life just to get a shot; remember it is just a film. 
Excitement, adventure, and thrill sell movies, but the value of money should never trump the value of a human life.  

Safety of actors and crew should be priority, regardless of budget.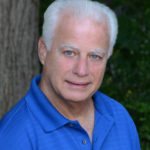 Experienced attorney, lawsuit funding expert, certified civil mediator, and award-winning author of the Zachary Blake Legal Thriller Series. The series features super-trial lawyer Zachary Blake handling "ripped from the headlines" legal and political issues of the day. The series currently consists of Betrayal of Faith, Betrayal of Justice, Betrayal in Blue, Betrayal in Black, and Betrayal High, with a sixth Zachary Blake novel due out later this year. To learn more about these topical social justice legal thrillers. please visit markmbello.com. Mark is a member of the State Bar of Michigan, a sustaining member of the Michigan Association for Justice, and a member of the American Association for Justice.