Do you have expired or unused prescription medications taking up space in our medicine cabinet? You can dispose of them safely at sites across the country during National Prescription Drug Take Back Day on Saturday, April 29.
National Prescription Drug Take Back Day is a time when communities nationwide will provide a safe, convenient, and responsible means of disposing of prescription drugs. It is also a time to educate the general public about the potential for drug abuse and how safe disposal of medications helps save our environment.
Prescription drug abuse is an epidemic that is affecting the country. According to the National Survey on Drug Abuse, more people abuse prescription medications than they use cocaine, hallucinogens and heroin combined. Oftentimes, prescription medications are being obtained from family and friends, especially from their medicine cabinets. Expired medications or unused drugs often stay in the back of cabinets for months, even years. These expired drugs can pose significant health hazards to toddlers, teens, and even family pets who may inadvertently consume medications. Some medications are so potent that even one dose could be fatal if accidentally ingested.
A U.S. government report shows that more than 70 percent of people who first misuse prescription drugs get them from friends, relatives, or simply by taking them without asking. A 2017 report in Pediatrics revealed that a child's risk of a potentially fatal drug overdose more than doubles if a parent brings home a prescription opioid painkiller like oxycodone, codeine or morphine. In fact, researchers at Johns Hopkins University found that nearly 70 percent of prescription opioids in homes with children are not stored safely. These statistics magnify the need for proper disposal of unused or expired prescription medications from the home to help prevent misuse – or accidental overdose – of dangerous drugs.
"National Prescription Drug Take Back Day" is one way you can help reverse this crisis. You can drop off any unwanted, expired or unused prescription drugs from 10 a.m. to 2 p.m. local time. Visit www.deadiversion.usdoj.gov/drug_disposal/takeback/ or call 1-800-882-9539 for a collection site near you. The service is free and anonymous, no questions asked. Please note that needles, sharps, asthma inhalers, and illicit drugs are not accepted at the drop box.
Safe disposal of medicine is a year-round activity. FDA's Disposal of Unused Medicine site offers valuable "do-it-yourself" safety information when there isn't a take back site available. It is also important to keep these tips in mind to help prevent prescription-drug abuse:
Follow directions carefully on all medications.
Keep medicines labeled and in their original containers.
Keep medicines in a locked cabinet.
Keep an inventory of your medications so you know what you have and dispose of drugs you no longer need. Safely dispose of old medications.
Never tell children their medicine is like candy, and warn them not to share medicine.
Discuss the dangers with your teens. Emphasize that just because drugs are prescribed by a doctor doesn't make them safe.
Never use another person's prescription. Even if you have a similar medical condition, it may not be the right medication or dose for you.
Don't order prescriptions online unless they are from a trustworthy pharmacy. Some websites sell counterfeit prescription and nonprescription drugs that could be dangerous.
Together, we can make difference.
Mark Bello is the CEO and General Counsel of Lawsuit Financial Corporation, a pro-justice lawsuit funding company.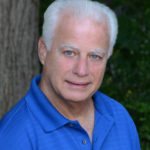 Experienced attorney, lawsuit funding expert, certified civil mediator, and award-winning author of the Zachary Blake Legal Thriller Series. The series features super-trial lawyer Zachary Blake handling "ripped from the headlines" legal and political issues of the day. The series currently consists of Betrayal of Faith, Betrayal of Justice, Betrayal in Blue, Betrayal in Black, and Betrayal High, with a sixth Zachary Blake novel due out later this year. To learn more about these topical social justice legal thrillers. please visit markmbello.com. Mark is a member of the State Bar of Michigan, a sustaining member of the Michigan Association for Justice, and a member of the American Association for Justice.