Miltefosine, a potentially life-saving experimental drug to treat people infected with the rare, but deadly "brain-eating amoeba", Naegleria fowleri, is now available to U.S. doctors directly from the U.S. Centers for Disease Control and Prevention.
The amoeba causes a deadly form of meningitis when inhaled through the nose and reaches the brain.  Once entering the brain, the ameba causes an infection called primary amebic meningoencephalitis; it is almost always fatal.  The infection can not be contracted through drinking contaminated water.
Early symptoms of a Naegleria infection include a severe frontal headache, fever, nausea and vomiting.  A victim may quickly suffer from a stiff neck, seizures, confusion, vomiting and hallucinations as the amoeba makes its way up through the nasal cavity into the brain.  The infection can cause death within five days.
Although the CDC says the infections are extremely rare, there are usually six to eight cases of N. fowleri infections per year, many parents are concerned.  What can you do to protect yourself and your loved ones?
According to the CDC, the amoeba loves very warm water – lakes and ponds; it can survive in water as hot as 113 degrees Fahrenheit.  It can also be found in mud puddles, warm, slow-flowing rivers, untreated swimming pools and spas, untreated well water or untreated municipal water, hot springs and in soil, including indoor dust.  Naegleria cannot live in salt water and can't survive in properly treated swimming pools or in properly treated municipal water.  Most cases of the disease occur in Southern or Southwestern states, with over half of all infections reported in Florida and Texas.
Does this mean you should avoid swimming?  No. The CDC recommends these safety tips when engaging in water-related activities:
Avoid warm freshwater during periods of high water temperature and low water levels.
Do not allow water to go up your nose or sniff water into your nose.  Hold your nose shut or wear nose clips when going under water.
Avoid digging in, or stirring up, the sediment in shallow areas.
Keep your pool adequately disinfected before and during use.
Run hoses for five minutes before use to flush out the pipes.
Keep small plastic and blow-up pools clean, and allow them to dry after each use.
Use only boiled and cooled distilled or sterile water when using neti pots.
Mark Bello has thirty-six years experience as a trial lawyer and fourteen years as an underwriter and situational analyst in the lawsuit funding industry. He is the owner and founder of Lawsuit Financial Corporation which helps provide cash flow solutions and consulting when necessities of life litigation funding is needed by a plaintiff involved in pending, personal injury, litigation. Bello is a Justice Pac member of the American Association for Justice, Sustaining and Justice Pac member of the Michigan Association for Justice, Member of Public Justice, Public Citizen, the American Bar Association, the State Bar of Michigan and the Injury Board.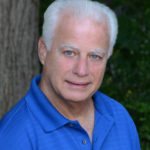 Experienced attorney, lawsuit funding expert, certified civil mediator, and award-winning author of the Zachary Blake Legal Thriller Series. The series features super-trial lawyer Zachary Blake handling "ripped from the headlines" legal and political issues of the day. The series currently consists of Betrayal of Faith, Betrayal of Justice, Betrayal in Blue, Betrayal in Black, and Betrayal High, with a sixth Zachary Blake novel due out later this year. To learn more about these topical social justice legal thrillers. please visit markmbello.com. Mark is a member of the State Bar of Michigan, a sustaining member of the Michigan Association for Justice, and a member of the American Association for Justice.