If you take a cholesterol-lowering drug called a statin, there is some new safety information to know. New research shows cholesterol drugs, such as Lipitor, Zocor, Crestor, and Vytorin may increase the risk of diabetes and dementia. The Food and Drug Administration's (FDA's) research, which looked at more than 90,000 patients, concluded people who take statins were 9 percent more likely to develop diabetes than those that did not. The study also concluded that the drugs may lead to cognitive problems like forgetfulness and confusion. The statins may also slightly increase the a high blood sugar and for developing Type 2 diabetes.
The FDA concluded that the concerns are valid enough to require a mandatory label on the medicine, warning of its side effects. Although stopping the drugs usually solves the problem, it has been clearly established that statins are effective in preventing heart disease. Instead, tell your doctor if you suddenly feel fatigued, lose your appetite, or show signs of jaundice.
Mark Bello has thirty-five years experience as a trial lawyer and thirteen years as an underwriter and situational analyst in the lawsuit funding industry. He is the owner and founder of Lawsuit Financial Corporation which helps provide legal finance cash flow solutions and consulting when necessities of life litigation funding is needed by a plaintiff involved in pending, personal injury, litigation. Bello is a Justice Pac member of the American Association for Justice, Sustaining and Justice Pac member of the Michigan Association for Justice, Business Associate of the Florida, Mississippi, Connecticut, Texas, and Tennessee Associations for Justice, and Consumers Attorneys of California, member of the American Bar Association, the State Bar of Michigan and the Injury Board.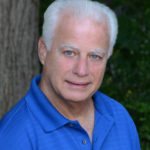 Experienced attorney, lawsuit funding expert, certified civil mediator, and award-winning author of the Zachary Blake Legal Thriller Series. The series features super-trial lawyer Zachary Blake handling "ripped from the headlines" legal and political issues of the day. The series currently consists of Betrayal of Faith, Betrayal of Justice, Betrayal in Blue, Betrayal in Black, and Betrayal High, with a sixth Zachary Blake novel due out later this year. To learn more about these topical social justice legal thrillers. please visit markmbello.com. Mark is a member of the State Bar of Michigan, a sustaining member of the Michigan Association for Justice, and a member of the American Association for Justice.