Last month, the Triad Group recalled alcohol swabs and prep pads after it was discovered that the products could be contaminated with Bacillus cereus, which could cause serious and potentially life-threatening infections. The bacteria can cause skin infection, or if pushed into the skin after the surface is cleaned with one of the wipes, it could result in potentially life-threatening infection. The Triad swabs were commonly used in hospitals and packaged with a number of medications. They were also sold under a variety of labels, including CVS, Walgreens and Cardinal Health.
The recall may now be just the tip of the iceberg for the Triad Group. Since the recall was announced, the FDA has received at least 100 additional reports from consumers, and reports appear to indicate systemic sterility problems with the company's products. According to recent reports, Triad Group employees packed acne pads into containers with bare hands, water pipes used in making mouth wash and glycerin suppositories were infested with microbial contamination and workers were caught failing to add the active ingredient to children's cold medicine and then claiming they had added it.
At least two have lawsuits have been filed in recent weeks, including a wrongful death lawsuit filed February 13 by the family of a two-year-old Houston boy who died after becoming infected by the contaminated alcohol wipes.
The lawsuit claims that the child, was admitted to a hospital in late November to remove a benign cyst. He was doing well and scheduled to go home the day before meningitis took his life. According to the plaintiffs, soon after Triad alcohol prep pads and swabs were used on the child, he was diagnosed with a Bacillus cereus infection. Doctors told his parents there was nothing they could do for the child; he died the next day of multi-organ failure.
Sadly, FDA investigators have been aware of the sterility problems at Triad since July 2009. "Procedures designed to prevent microbiological contamination of drug products purporting to be sterile are not followed," officials wrote in inspection reports. Inspectors reported that the company could not validate the processes used to ensure quality or sterility not only of alcohol prep pads and wipes, but also other products – hemorrhoid creams, glycerin suppositories, and sterile lubricating jelly – used for intimate care. Yet, even with these finding, there is no record that the FDA sent warning letters typically used to force firms to comply. They claim they were not aware of any public health threat until late last year. Should more have been done in 2009? If so, would the young boy be alive today?
Since the recall on January 5, 2011, another 100 cases have been reported due to contaminated alcohol prep pads. A Tennessee man has filed a lawsuit claiming an infection he contracted from the wipes led to open heart surgery, and ultimately his permanent disabilities. The loss of a child, the permanent disabilities of a man, and the many cases of infections may have been prevented if the Triad Group had followed the appropriate steps and procedures, and the FDA had done further investigations and reacted accordingly to ensure the safety of all consumers.
Mark Bello has thirty-three years experience as a trial lawyer and twelve years as an underwriter and situational analyst in the lawsuit funding industry. He is the owner and founder of Lawsuit Financial Corporation which helps provide legal finance cash flow solutions and consulting when necessities of life litigation funding is needed by plaintiffs involved in pending, personal injury litigation. Bello is a Justice Pac member of the American Association for Justice, Sustaining and Justice Pac member of the Michigan Association for Justice, Business Associate of the Florida, Tennessee, and Colorado Associations for Justice, a member of the American Bar Association as well as their ABA Advisory Committee, the State Bar of Michigan and the Injury Board.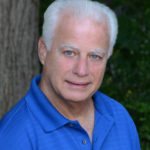 Experienced attorney, lawsuit funding expert, certified civil mediator, and award-winning author of the Zachary Blake Legal Thriller Series. The series features super-trial lawyer Zachary Blake handling "ripped from the headlines" legal and political issues of the day. The series currently consists of Betrayal of Faith, Betrayal of Justice, Betrayal in Blue, Betrayal in Black, and Betrayal High, with a sixth Zachary Blake novel due out later this year. To learn more about these topical social justice legal thrillers. please visit markmbello.com. Mark is a member of the State Bar of Michigan, a sustaining member of the Michigan Association for Justice, and a member of the American Association for Justice.