Are you one of those people who needs a hot cup 'o joe to help you get through the day? Maybe you don't like the taste of coffee or don't want the extra calories, but would love to have a little morning jolt to get moving. Harvard biomedical engineering professor, David A. Edwards, may have the answer.
Edwards created a java jolt known as AeroShot which went on the market last month in Massachusetts and New York. AeroShot comes in the form of an inhaler, about the size of a lipstick tube. Each plastic canister contains 100 milligrams of caffeine—about the same amount in a large cup of coffee. Although calorie-free, critics say the product is not risk-free.
Just like many energy drinks on the market, AeroShot use could be easily abused. If you drank ten cups of coffee, it would probably take several hours, but with these "coffee inhalers" the same ten cups by "puffing" can be obtained in less than one hour; users may be unaware of how much coffee they are consuming. Even the product packaging warns people not to consume more than three AeroShots per day.
Edwards contends that AeroShot is not like the caffeine-packed alcoholic drinks known as "blackout in a can" because "AeroShot is not targeting anyone under 18 and it safely delivers caffeine into the mouth, just like coffee." That does not change the concerns of Dr. Bruce Goldberger. "You could easily overdose or succumb to toxicity associated with the caffeine ingestion," said Goldberger who is concerned with its availability, especially to young children. Sen. Charles Schumer (NY) shares those concerns. "I am worried about how a product, like this impacts kids and teens that are particularly vulnerable to overusing a product that allows one to take hit after hit after hit, in rapid succession," Schumer said.
AeroShot did not need FDA review because it is sold as a dietary supplement. Schumer, who was instrumental in the banning of Four Loko, and similar caffeinated alcoholic drinks met with the Food and Drug Administration (FDA) expressing his concerns that AeroShot will be used as a club drug and has the potential to be abused, especially if it is taken with more well-known party drugs or prescription drugs.
The FDA has agreed to review whether AeroShot is safe for consumers and if its manufacturer was right to brand it as a dietary supplement. Until the investigation is complete, AeroShot will remain on the market.
Mark Bello has thirty-five years experience as a trial lawyer and thirteen years as an underwriter and situational analyst in the lawsuit funding industry. He is the owner and founder of Lawsuit Financial Corporation which helps provide legal finance cash flow solutions and consulting when necessities of life litigation funding is needed by a plaintiff involved in pending, personal injury, litigation. Bello is a Justice Pac member of the American Association for Justice, Sustaining and Justice Pac member of the Michigan Association for Justice, Business Associate of the Florida, Mississippi, Connecticut, Texas, and Tennessee Associations for Justice, and Consumers Attorneys of California, member of the American Bar Association, the State Bar of Michigan and the Injury Board.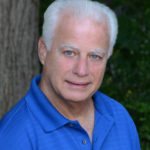 Experienced attorney, lawsuit funding expert, certified civil mediator, and award-winning author of the Zachary Blake Legal Thriller Series. The series features super-trial lawyer Zachary Blake handling "ripped from the headlines" legal and political issues of the day. The series currently consists of Betrayal of Faith, Betrayal of Justice, Betrayal in Blue, Betrayal in Black, and Betrayal High, with a sixth Zachary Blake novel due out later this year. To learn more about these topical social justice legal thrillers. please visit markmbello.com. Mark is a member of the State Bar of Michigan, a sustaining member of the Michigan Association for Justice, and a member of the American Association for Justice.