They are commonly used to treat ailments like headaches, back pain, toothaches, fever, cramps, strains and sprains. But, can your favorite "go to" pain reliever increase your risk of a heart attack or stroke?
Though there are many brands of over-the-counter (OTC) pain relievers, there are two basic types: acetaminophen (such as Tylenol) and nonsteroidal anti-inflammatory drugs (NSAIDs), all available in generic form. These nonprescription NSAIDs are aspirin, ibuprofen (Motrin and Advil) and naproxen (Aleve). Some NSAIDs are also sold by prescription, such as celecoxib (Celebrex), diclofenac (Cambia, Voltaren), and meloxicam (Mobic).
Language on the pill bottles currently warns that they can increase the risk of heart-related problems if used long term. However, the Food and Drug Administration (FDA) recently issued a new warning stating that heart attacks and strokes can occur even within the first few weeks of taking non-aspirin nonsteroidal anti-inflammatory drugs (NSAIDs). The FDA goes on to say that the risk applies to even those who don't have heart disease or associated risk factors. According to the agency, avoid NSAIDs if you have:
stomach ulcers or bleeding, even if in the past.
uncontrolled high blood pressure.
kidney disease (NSAIDs have been associated with kidney failure).
ever had a stroke or ministroke.
undergone coronary artery bypass graft (CABG) surgery.
Also avoid these medications if you are taking aspirin to protect your heart or in your third trimester of pregnancy.
What should you do the next time you have a headache or arthritic pain?
People with heart failure should never take NSAIDs. The agency recommends other drugs such as acetaminophen (Tylenol and generic). For joint pain, try a prescription topical NSAIDs, like a gel or a cream.
For healthy people, don't let these concerns prevent you from taking the drugs if you need them, but use the smallest dose that brings relief and don't take it any longer than necessary. Always read the drugs facts label for additional information on the proper way to take NSAIDs and seek medical attention immediately if you experience symptoms such as chest pain, shortness of breath, trouble breathing, slurred speech or weakness in one part or side of their body. If you take pain relievers often:
Try nondrug treatments for chronic pain first. For arthritis or back pain, try physical therapy, exercise, weight loss, and heat or cold therapy.
Talk to your doctor about which pain reliever is best for you. Weigh the potential risks and benefits.
Consider acetaminophen first, then naproxen. The best choice depends on the cause and severity of your pain, coupled with your medical history. Your doctor may recommend a prescription drug instead of long-term use or high doses of OTC products.
Do not exceed the doses listed on the labels or take for more than 10 days, unless your doctor has instructed otherwise.
Mark Bello is the CEO and General Counsel of Lawsuit Financial Corporation, a pro-justice lawsuit funding company.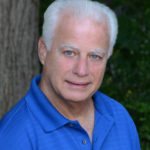 Experienced attorney, lawsuit funding expert, certified civil mediator, and award-winning author of the Zachary Blake Legal Thriller Series. The series features super-trial lawyer Zachary Blake handling "ripped from the headlines" legal and political issues of the day. The series currently consists of Betrayal of Faith, Betrayal of Justice, Betrayal in Blue, Betrayal in Black, and Betrayal High, with a sixth Zachary Blake novel due out later this year. To learn more about these topical social justice legal thrillers. please visit markmbello.com. Mark is a member of the State Bar of Michigan, a sustaining member of the Michigan Association for Justice, and a member of the American Association for Justice.