For many people, taking medication – prescription and over-the-counter (OTC) – is a regular part of their daily routine. We rely on these medicines to treat a disease or illness, improve our health, or generally make us feel better. It is important to know that all medicines have benefits, such as lowering blood pressure, curing infection, or relieving pain, as well as risks. Risks could be mild – an upset stomach, or more serious – heart problems.
When the benefits outweigh known risks, the FDA considers it safe for consumers. The problem lies in possible hidden side effects that may not show up for years. When they do, the FDA and manufacturers may issue a recall, but, sometimes, that process take a long time, leaving the dangerous prescription drugs on the market and in the hands of consumers.
Consumers have been buffeted by bad news about the safety of the prescription drugs. Here are some prominent examples
Recently, 35 people alleged that they suffered bone deterioration or unexpected fractures from the side effects of Nexium, a popular heartburn drug. They claim that the drug was sold without adequate warnings. Other drugs in this class including Prevacid, Prilosec OTC, Protonix, Aciphex, Zegerid, and Vimovo.

FenPhen, the diet drug, was taken off the market because it was causing damaged heart valves, pulmonary hypertension, and other adverse side effects. The lawsuits were considered the largest products liability settlement of all time.

Vioxx, the arthritis and pain reliever, was taken off the market after being linked to heart attacks and strokes.

Avandia lawsuits alleged that the drug to treat diabetes caused congestive heart failure, heart attacks, liver toxicity, and strokes. It, too, was taken off the market.

Paxil, the antidepressant medication has been proven to cause birth defects for women. It has also been linked to causing suicidal thoughts. Paxil is still on the market.

Osteoporosis drugs, such as Fosamax, Boniva, and Actonel, that are supposed to protect bones have been under investigation after patients alleged that just the opposite was happening; they were breaking bones. Many of these drugs are still on the market.
If FenPhen, Vioxx, and Avandia were still on the market, would you accept the attendant serious health risks in order to lose weight, relieve arthritis pain, or treat your diabetes? The benefit/risk decision is sometimes difficult to make. The best decision depends on your particular situation. What risks can and will you accept in order to get the benefits you want? If faced with a serious or life-threatening illness, you might choose to accept more risks in the hope of a cure or living longer. On the other hand, if you are taking Nexium or Prevacid, is the risk of fracture/bone deterioration worth the benefits to reduce heartburn?
In the past, the FDA was accused of delaying drug approvals. They said the reason was due to an increase in the number of drugs seeking approval. Is there now a "culture of approval" that allows new drugs to hit the market too quickly? Does the FDA wait too long to issue a warning or recall of a potentially serious or deadly drug?
Michigan's immunity statute which shielded drug manufacturers from liability as long as their products followed FDA requirements is the only one of its kind in the United States. Even if it is later found to be harmful or deadly, the drug manufacturer cannot be held liable. If the FDA makes mistakes, should Michigan offer total manufacturer immunity to an FDA approved drug which has dangerous side effects that cause more serious health risks than the illness it is treating? Would you trust your life with the FDA? Should the seriously ill/injured consumer pay for the illness or should the manufacturer pay? Michigan places that burden, unfairly, in my view, totally on the consumer. And, now it looks like North Carolina will follow suit. Yesterday North Carolina lawmakers approved a similar immunity statute that if passed, would require a plaintiff to have "clear and convincing evidence" that a drug was unsafe or ineffective.
Here is my question to anyone reading this post: Let's assume you have a medication (it is your "favorite pill") that you have taken daily for quite awhile. It works very well in controlling or eliminating whatever problem you are taking the drug for. Along comes the FDA, which provides notice to the public (you) that serious risks have been linked to the drug. What health risks would be acceptable to you if you could continue to take the medication that relieves your most serious health symptoms?
Mark Bello has thirty-three years experience as a trial lawyer and twelve years as an underwriter and situational analyst in the lawsuit funding industry. He is the owner and founder of Lawsuit Financial Corporation which helps provide legal finance cash flow solutions and consulting when necessities of life litigation funding is needed by plaintiffs involved in pending, personal injury litigation. Bello is a Justice Pac member of the American Association for Justice, Sustaining and Justice Pac member of the Michigan Association for Justice, Business Associate of the Florida, Tennessee, and Colorado Associations for Justice, a member of the American Bar Association as well as their ABA Advisory Committee, the State Bar of Michigan and the Injury Board.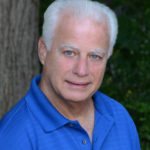 Experienced attorney, lawsuit funding expert, certified civil mediator, and award-winning author of the Zachary Blake Legal Thriller Series. The series features super-trial lawyer Zachary Blake handling "ripped from the headlines" legal and political issues of the day. The series currently consists of Betrayal of Faith, Betrayal of Justice, Betrayal in Blue, Betrayal in Black, and Betrayal High, with a sixth Zachary Blake novel due out later this year. To learn more about these topical social justice legal thrillers. please visit markmbello.com. Mark is a member of the State Bar of Michigan, a sustaining member of the Michigan Association for Justice, and a member of the American Association for Justice.