As football season gets underway, a growing concern in the game is the danger of concussions, and it's not by chance.  The number of annual injuries suffered to the head is on the rise and the danger is real.
A Frostburg State University football player with a bandaged head for several days walked off the field and collapsed on August 22, 2011.  He lapsed into a coma and died six days later.  His parents recently filed a wrongful death lawsuit against the head coach, the NCAA, helmet-maker Schutt Sports and others.  The suit alleges that the fullback died after a second concussion during what the lawsuit calls "gladiatorial" high-speed drills that cause players to suffer repeated blows to the head.  According to the lawsuit, the two-a-day practices involved nearly nonstop, head-to-head collisions, especially for fullbacks, who had to "smash into" linebackers at full speed.  The lawsuit also states that the young man was forced to return to the field despite bleeding from his forehead during four consecutive practice sessions and never being checked for a concussion or to see if his helmet was properly fitted.
Concussions have become a major issue in sports in recent years, especially among students.  Lineman and a linebacker, positions that typically involve multiple hits to the head during every game and practice, are estimated at taking approximately 1,000 hits or more per season.  Often times, athletes are staying in the game not recognizing the risks or returning to the game too soon after a concussion has fully healed.  Trauma to an already vulnerable brain can cause severe swelling until the brain ruptures from the brain stem, according to Dr. Robert Cantu, a Boston neurologist and leading expert on sports concussions.
The NCAA says there are estimates that between 1.6 million and 3.8 million concussions occur in sports and recreation-related activities every year. Recent efforts to address concussions through NCAA legislation, education and playing rules have helped NCAA institutions better recognize and treat concussions. Yet, the rate of reported concussions has remained steady despite that heightened awareness.  Is the NCAA failing athletes, choosing profits over safety?  Can they do more?  What do you think?
Mark Bello has thirty-six years experience as a trial lawyer and fourteen years as an underwriter and situational analyst in the lawsuit funding industry. He is the owner and founder of Lawsuit Financial Corporation which helps provide cash flow solutions and consulting when necessities of life litigation funding is needed by a plaintiff involved in pending, personal injury, litigation. Bello is a Justice Pac member of the American Association for Justice, Sustaining and Justice Pac member of the Michigan Association for Justice, Member of Public Justice, Public Citizen, the American Bar Association, the State Bar of Michigan and the Injury Board.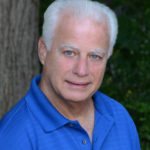 Experienced attorney, lawsuit funding expert, certified civil mediator, and award-winning author of the Zachary Blake Legal Thriller Series. The series features super-trial lawyer Zachary Blake handling "ripped from the headlines" legal and political issues of the day. The series currently consists of Betrayal of Faith, Betrayal of Justice, Betrayal in Blue, Betrayal in Black, and Betrayal High, with a sixth Zachary Blake novel due out later this year. To learn more about these topical social justice legal thrillers. please visit markmbello.com. Mark is a member of the State Bar of Michigan, a sustaining member of the Michigan Association for Justice, and a member of the American Association for Justice.