The auto mechanics class at Seminole Ridge High School has been shut down while the School District investigates two accidents that seriously injured students working on vehicles.  In September, Dustin was working on a split-rim tire when the tire exploded and the rim hit the 16-year-old in the face.  The accident shattered a portion of Dustin's skull and cheek and sent bone fragments into his brain.  He has lost his eye and part of his brain. Dustin is currently recovering at a long-term rehabilitation center.  Doctors say it could take years to fully understand the extent of his injuries.
Seven months later, another student was critically injured in the same auto shop class.  It is still unclear what happened, but 15-year-old Justin remains in the hospital with multiple broken bones and a punctured lung, among other injuries.
Dustin's father was glad to hear a safety review is being conducted, something he assumed would have been done after his own son's accident.  Hopefully, the latest incident is finally a wake-up call that more safety procedures must be in place.
Mr. Reinhardt said his son's medical bills have already exceeded the $200,000 cap on liability for government agencies, but will probably will be closer to $1 million.  A lawsuit is pending.  There is no word whether Justin's family will be filing a personal injury claim.
Here we see yet another example of the injustice of arbitrary caps.  The problem with low, arbitrary caps is that they not only unjustly compensate the innocent victim for their loss, but they do not hold the government agency responsible for their actions.  Because of damage caps, the government knows that the most that they will ever have to pay out even of the most catastrophic of claims is $200,000. If a jury awards $2 million in non-economic damages, but can only recover $200,000 due to an arbitrary cap, the victim has not received constitutional redress for his/her injuries.  Since every case is different – extent of injuries, medical expenses, pain and suffering, how can a "one-price-fits-all" system be fair?
When wrongdoers are not held accountable, victims and taxpayers end up footing the bill.  Shielding corporations and government entities from liability or damages is not a solution. The solution is improving safety, saving lives, preventing injuries, and holding those responsible accountable for their actions.
The fairest way for a victim to seek justice is a trial by jury, in front of an impartial judge.  Lawsuits are the number one safety enforcement tool in America; they are pivotal in bringing about necessary change and enforce safety standards.  Improving safety will ultimately reduce incidents and litigation.
Citizens – stand up for justice, safety, injury prevention, and holding the wrongdoers accountable for their actions. Stand up against tort reform.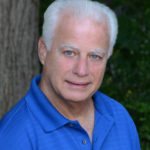 Experienced attorney, lawsuit funding expert, certified civil mediator, and award-winning author of the Zachary Blake Legal Thriller Series. The series features super-trial lawyer Zachary Blake handling "ripped from the headlines" legal and political issues of the day. The series currently consists of Betrayal of Faith, Betrayal of Justice, Betrayal in Blue, Betrayal in Black, and Betrayal High, with a sixth Zachary Blake novel due out later this year. To learn more about these topical social justice legal thrillers. please visit markmbello.com. Mark is a member of the State Bar of Michigan, a sustaining member of the Michigan Association for Justice, and a member of the American Association for Justice.