I know, the weather is still hot and it feels like Summer; but, ski season is almost upon us. Currently, California has 32 largely unregulated ski resorts. Resorts are not required to publicly release injury and fatality information or provide uniform signage to alert the public of ski slope conditions, boundary warnings, or known hazards. Despite repeated warnings from public health experts, professional athletes and ski resorts, each winter brings news of hundreds of unnecessary tragedies for the failure to wear a helmet. This may soon be changing thanks to the initiative of one father.
Nearly five years ago, he lost his 24-year-old daughter who was fatally injured while snowboarding with friends at the Alpine Meadows Ski Resort in Sacramento, CA. Recognizing the lack of consistent safety standards and practices at resorts, he founded the California Ski and Snowboard Safety Organization (CSSSO). The CSSSO is a non-profit California corporation based in San Francisco that promotes and supports safety improvements in California skiing, snowboarding and recreational snow sports and serves as an independent, factual public resource regarding the safety of California ski resorts.
The California ski slopes are one of the last areas of recreational sports where basic safety has been lax. Each winter, hundreds of tragedies are the result of individuals failing to wear a helmet resulting in traumatic brain injury and/or deaths. It's said to believe that half of all skiing deaths are caused by a head injury
On August 25, the state passed Bill SB 880 and approved AB 1652. SB880 would require skiers and snowboarders under the age of 18 to wear helmets at all California winter resorts. Bill 1652 requires ski resorts to make public reports about all fatal injuries occurring at the resort. It also requires resorts to create and make public annual safety plans, and implement better signage warning of boundaries and other dangers. Specifically, AB 1652 will require California ski resorts to:
· Require each employee to wear a ski helmet.
· Adopt and enforce mandatory helmet use for all patrons age 18 years and younger.
· Prepare and post annual safety plans for public access.
· Provide accessible information regarding deaths and injuries, including the what, where, when, why and how of each incident.
· Establish standardized signage for ski-area boundaries and hazard warnings.
· Provide standardized safety padding for use at lift towers and other fixed obstacles.
Governor Arnold Schwarzenegger has until September 30 to sign or veto the bills. Signing of these bills will be long-awaited steps towards safer slopes.
Mark Bello has thirty-three years experience as a trial lawyer and twelve years as an underwriter and situational analyst in the lawsuit funding industry. He is the owner and founder of Lawsuit Financial Corporation which helps provide legal finance cash flow solutions and consulting when necessities of life litigation funding is needed by a plaintiff involved in pending personal injury litigation. Bello is a Justice Pac member of the American Association for Justice, Sustaining and Justice Pac member of the Michigan Association for Justice, Business Associate of the Florida, Tennessee, and Colorado Associations for Justice, a member of the American Bar Association, the State Bar of Michigan and the Injury Board.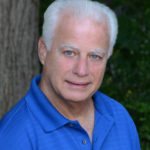 Experienced attorney, lawsuit funding expert, certified civil mediator, and award-winning author of the Zachary Blake Legal Thriller Series. The series features super-trial lawyer Zachary Blake handling "ripped from the headlines" legal and political issues of the day. The series currently consists of Betrayal of Faith, Betrayal of Justice, Betrayal in Blue, Betrayal in Black, and Betrayal High, with a sixth Zachary Blake novel due out later this year. To learn more about these topical social justice legal thrillers. please visit markmbello.com. Mark is a member of the State Bar of Michigan, a sustaining member of the Michigan Association for Justice, and a member of the American Association for Justice.